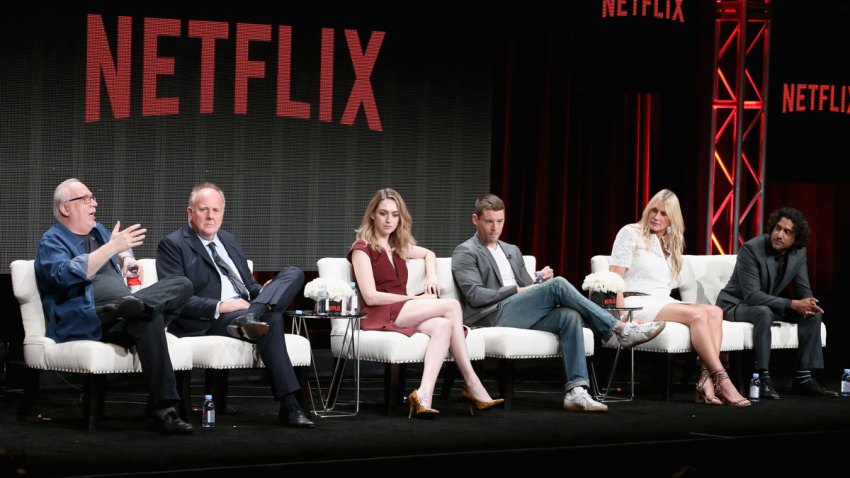 It's not time to say goodbye to "Sense8" just yet.
In a surprising move, Netflix has ordered a two-hour standalone episode of the sci-fi drama created by Lana Wachowski, Lilly Wachowski and J. Michael Straczynski nearly a month after announcing that the series wouldn't live to see a third season. The announcement was made via the show's official Twitter page, which posted a lengthy letter penned by Lana herself while tweeting, "Death doesn't let you say goodbye. 2 hour finale episode in the works. Tell your cluster."
After discussing the cancellation, and the outpouring of fan love in response, Lana got to the exciting news she had to share, writing, "It is my great pleasure as well as Netflix's (believe me, they love the show as much as we do but the numbers have always been challenging) to announce that there will be another two hour special released next year. After that...if this experience has taught me anything, you NEVER know." You can read the letter in full below.
Renewed or Canceled? Find Out the Fate of All Your Favorite Shows
"After seeing that the cancellation was a total cluster, we decided to give Sense8 fans the ending they totally deserve," a Netflix spokesperson said when asked for comment.
When the streaming giant confirmed they'd indeed axed the series, Cindy Holland, VP of original content issued the following statement: "After 23 episodes, 16 cities and 13 countries, the story of the Sense8 cluster is coming to an end. It is everything we and the fans dreamed it would be: bold, emotional, stunning, kick ass, and outright unforgettable. Never has there been a more truly global show with an equally diverse and international cast and crew, which is only mirrored by the connected community of deeply passionate fans all around the world. We thank Lana, Lilly, Joe and Grant for their vision, and the entire cast and crew for their craftsmanship and commitment."
Aml Ameen, Doona Bae, Jamie Clayton, Tina Desai, Tuppence Middleton, Max Riemelt,Miguel ngel Silvestre, Brian J. Smith, Freema Agyeman, Terrence Mann, Anupam Kher,Naveen Andrews, Daryl Hannah and Toby Onwumere starred in the series about eight strangers from around the world who were sensates, emotionally and mentally linked.
Are you relieved that Netflix will allow "Sense8" to say a proper goodbye?
Copyright E! Online