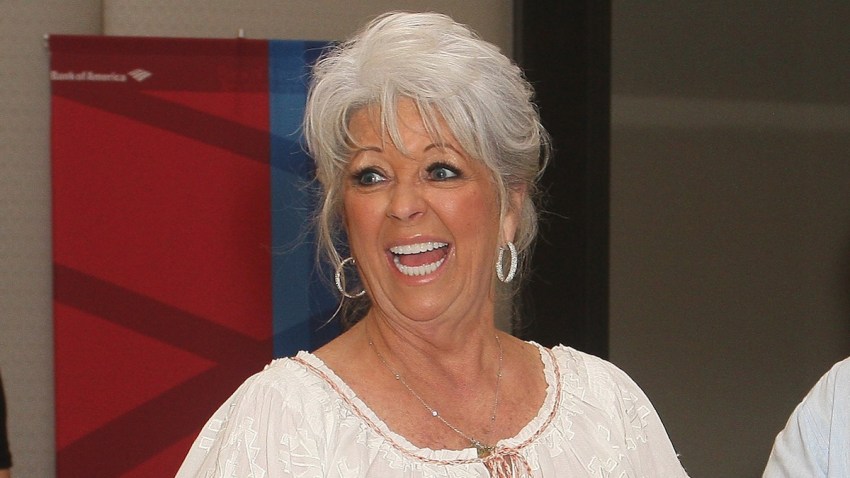 Nine months after her cooking empire crumbled following revelations she had used the N-word and mere days after she announced she's "back in the saddle" at the South Beach Wine & Food Festival in Miami Beach, Paula Deen's comeback tour continues.
In an new interview for People Magazine (on newsstands Friday), the celebrity cook says she believes the words "'embattled' or 'disgraced' will always follow my name." And she likens her struggle to that of gay NFL hopeful Michael Sam.
"It's like that black football player who recently came out. He said, 'I just want to be known as a football player. I don't want to be known as a gay football player.' I know exactly what he's saying," she told People.
The folksy southern cook also makes mention of other media personalities such as "Duck Dynasty's" Phil Robertson and British chef Nigella Lawson and how they endured scandals in the past year with little noticeable damage to their careers.
Deen says she has developed newfound empathy for those scrutinized by the media.
"It's amazing that some people are given passes and some people are crucified," Deen said. "I have new empathy for these situations, though. My dad always told me, 'Believe half of what you see and none of what you hear.'"
"I'm fighting to get my name back," Deen said.
And fighting to get her business empire back on track.
The People interview surfaced the same week it was announced that on top of getting a $75 million investment from a new backer, Deen is pouring $20 million into a new restaurant near Dolly Parton's Dollywood theme park in Pigeon Forge, Tenn.
The restaurant, called Paula Deen's Kitchen, is estimated to be 20,000 square feet according to The Associated Press. The locale gets about 10 million tourists a year and Deen's restaurant will be next to Jimmy Buffet's Margaritaville Hotel.
A company representative for Deen said earlier in the month that the 67-year-old chef is also in talks with several television networks, retail chains and other possible partners.