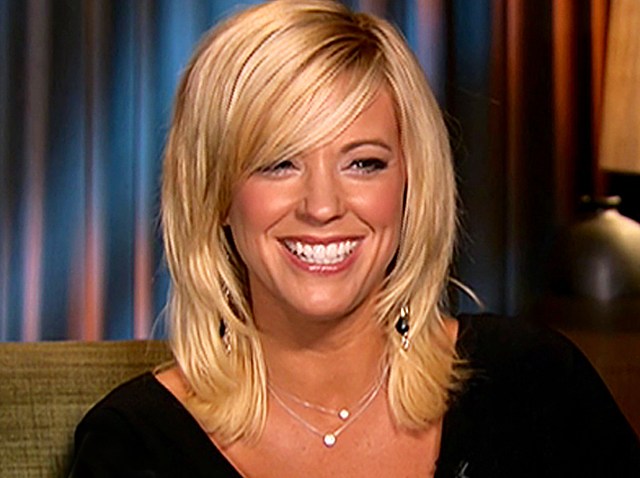 Though she's not up for an award of any sort, Kate Gosselin will certainly make news when she appears at the Emmy Awards.
The reality starlet is on tap to be on hand for the festivities, though what exactly she'll be doing is up for speculation, reports E! Online.
Reports indicate that she will most likely appear at the start of the show with host Jimmy Fallon as part of his opening act. The "Late Night" funny man has occasionally done renditions of Gosselin's poorly received routines from her appearances on ABC's "Dancing with the Stars," so their pairing has obvious comedic potential.
The former "Jon and Kate Plus 8" star also made news this week for her encounter with America's mama grizzly in chief. Gosselin is set to appear in November on TLC's "Sarah Palin's Alaska," the former governor's forthcoming reality show.
For the show, the Gosselin clan camped and learned about the state's natural history.
Gosselin's new reality program, "Twist of Kate," is set to air later this summer as will several "Kate Plus 8" specials. Both shows will run on TLC, which seems to be cultivating quite an intra-network family affair.