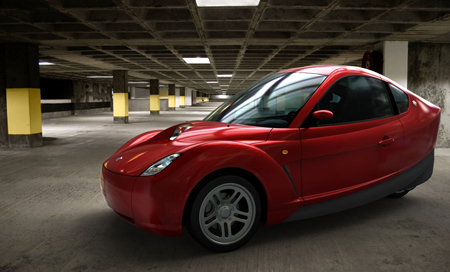 Myers Motors is now taking pre-orders for its $29,995 two-seat Duo electric tricycle ahead of a planned 2010 release, AutoblogGreen reports.

That price could be subject to change. The company said that with every 200 pre-orders it receives, each with $250 deposits, it will drop the final price of the car by $1,000--up to a $5,000 total savings--all thanks to volume discounts in parts manufacturing, according to the report. That's before an estimated federal tax credit of $2,500.

In other words, the Duo could end up costing as little as $22,495. That said, we know next to nothing about this thing, other than the fact that it comes with a lithium ion pack good for a 60 mile range, and that there are 80-mile and 100-mile upgrades available. Oh, and that it has three wheels and two seats.


Copyright GCTEC - GoodCleanTech