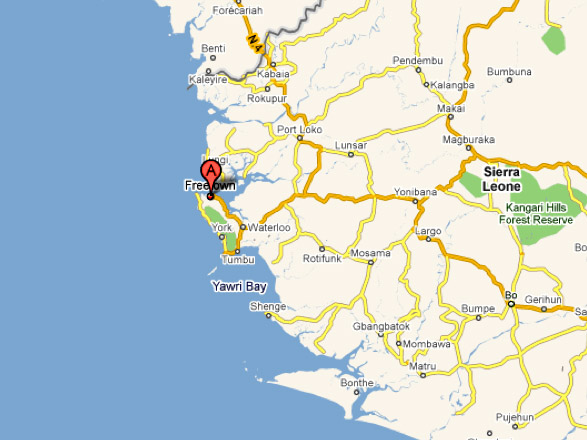 More than 200 people remained missing a day after a boat capsized in the waters off of Sierra Leone.
The wooden boat was carrying at least 268 people, many schoolchildren from the African nation, when it tipped on Wednesday. At least eight were known to be dead, while 39 were rescued, police official Ibrahim Samura said. The boat was traveling from the village of Shenge to Tombo, near Freetown, when the accident occurred Wednesday. In addition to the at least 268 people aboard, the Teh Teh was carrying goods.

Another police official said investigators believed the incident may be linked to "overloading or engine failure." Hundreds of relatives rushed from the boat's departure point to Tombo.

Most passenger and fishing boats that usually ply the waters off Sierra Leone have remained on shore due to strong winds and poor weather. West Africa is currently being battered by the seasonal rains and storms that have killed about 160 people on land and displaced tens of thousands more, prompting governments across the region to seek international assistance.
Get more: MSNBC