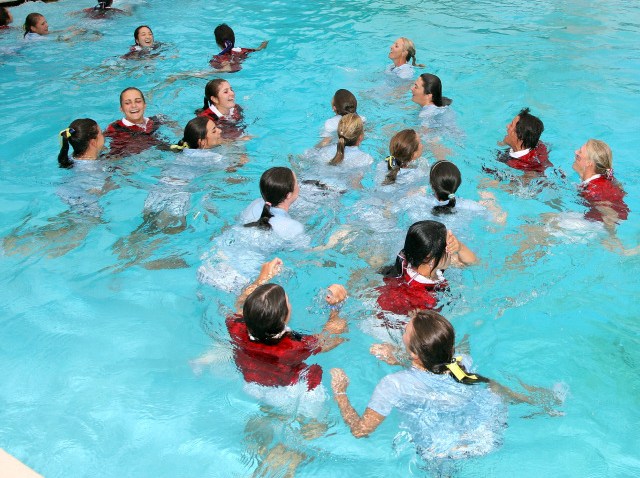 An Italian man vacationing in Brazil is in jail, simply for kissing his own 8-year-old daughter in a hotel swimming pool.
Witnesses, who did not know the girl was the daughter of the 48-year-old man, told cops he touched her in an intimate way. Under a strict new law aimed at fighting child sex abuse, he faces eight to 15 years in jail if convicted. The unnamed man has been in custody for almost a week.

His Brazilian wife says the case is all a misunderstanding, while staff at the resort where the incident took place have been reported as saying they saw nothing unusual. The man was arrested Sept. 2 in the coastal city of Fortaleza, in the north-east of Brazil, where he was on vacation with his wife and daughter.

He was reported to the police by a Brazilian couple who claimed he had been touching a young girl inappropriately and had kissed her on the mouth while they were both at a swimming pool close to the beach in full view of other tourists.

Lawyers for the arrested businessman will try for the second time to win his release on Tuesday.

Get more: BBC