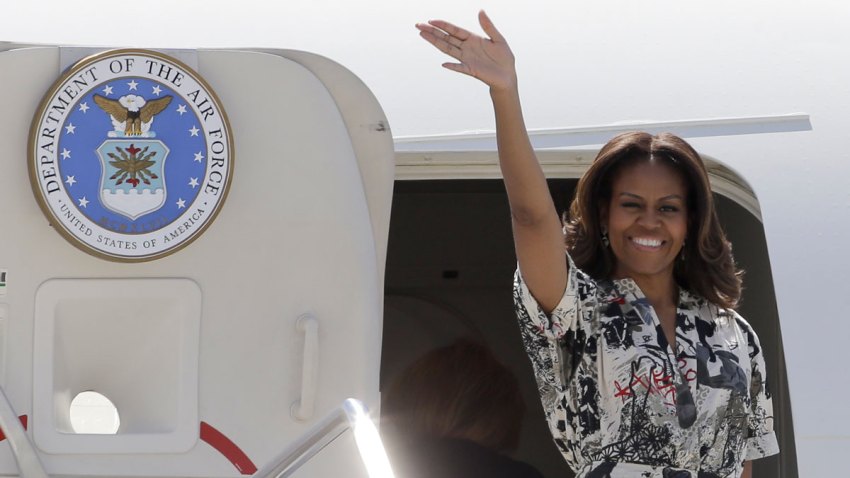 First lady Michelle Obama posted a throwback picture of a younger Barack Obama to wish the president a Happy Father's day.
"Thinking today and everyday about the father of these two. Happy Father's Day! -mo."
The couple did not get to spend the holiday together.
President Obama spent the weekend in Southern California while Michelle is traveling back from Italy with her daughters and mother.