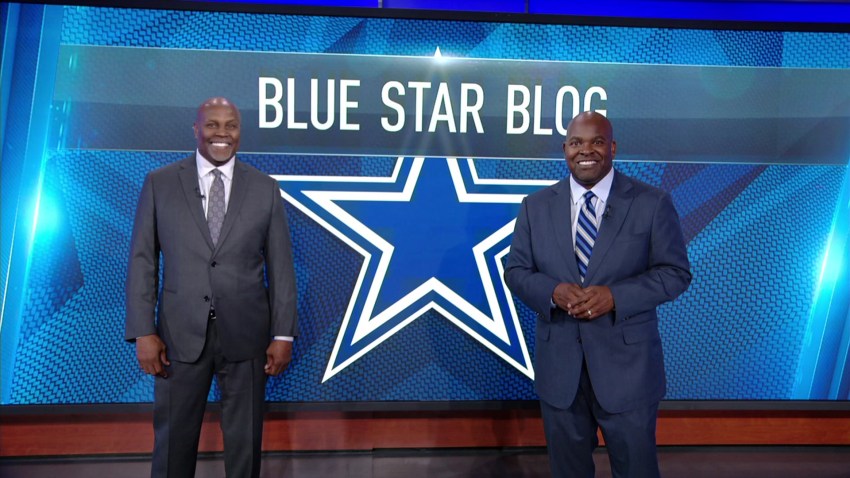 A new season of "The Voice" just graced us with its presence, and we're about to grace it with our judgments--not of the contestants, since we're not music experts, but of the coaches, who are music experts and who really make the world of "The Voice" go 'round.
Their chemistry is as vital as their industry advice, and based on the few hours we've seen so far, season 12 may have hit the jackpot with Adam Levine, Blake Shelton, Gwen Stefani, and Alicia Keys. Monday's two hour premiere, did not even pretend to shy away from talking about how Shelton and Stefani are dating, and allowed Levine to fully voice his complicated feelings on the matter.
The Voice: Memorable Musical Moments
Season 12 Levine might actually be the best of all of the Levine seasons (12 of them, to be exact), since it was clear that he loves Stefani and Shelton's relationship, but he's also very torn over competing against their apparent power team. Meanwhile, Key's just there to really feel that music, and to occasionally join Stefani on Shelton's lap for giggles. It's all weird, wonderful, and so much fun.
In fact, all this fun has made us think about past coach combinations on "The Voice." Do any compare? Which one could we have done without? Which one would we like to see again? Which one can we barely even remember?
Let's take a look back, ranking them from worst to best:
6. CeeLo Green, Christina Aguilera, Blake Shelton, Adam Levine (seasons 1, 2, 3, 5)
Points for being the original lineup, but the magic wasn't quite there, compared to more recent seasons. And we're definitely better off without Green's slightly creepy comments and facial expressions when it came to a lot of female contestants.
Is This the Best Voice Coaches' Performance Ever? Watch the Season 12 Music Video for Waterfalls
5. Miley Cyrus, Alicia Keys, Blake Shelton, Adam Levine (season 11)
With two newbie coaches and after only one season, it's hard to rank this one any higher, but we would like to see Cyrus and Keys back again, now that they both know what's up.
4. Pharrell Williams, Christina Aguilera, Blake Shelton, Adam Levine (seasons 8, 10)
Williams often seemed overshadowed by his three outspoken fellow coaches with their four season rapport, but invaluable music expertise aside, he just wasn't the right fourth ingredient to the Adam/Blake/Christina stew.
3. Shakira, Usher, Blake Shelton, Adam Levine (seasons 4, 6)
Both Usher and Shakira fit right in, and Shakira's friendship with Levine was almost as fun as his friendship with Shelton. Almost.
John Legend Tapped as Adam Levine?s Adviser for The Voice Season 12
2. Gwen Stefani, Pharrell Williams, Blake Shelton, Adam Levine (seasons 7, 9)
Williams and Stefani were a much better match than Williams and Aguilera, and boy was it fun to watch Stefani and Shelton slowly fall in love. If only we'd realized how far in love they'd actually fall...
1. Gwen Stefani, Alicia Keys, Blake Shelton, Adam Levine (season 12)
We already told you why we love it, but seriously. Way to go for fully leaning into the coaches' relationships, AKA the best part of your show.
"The Voice" blind auditions continue this Tuesday and Thursday at 8 p.m. on NBC.
(E! and NBC are both part of the NBC Universal family.)
Copyright E! Online