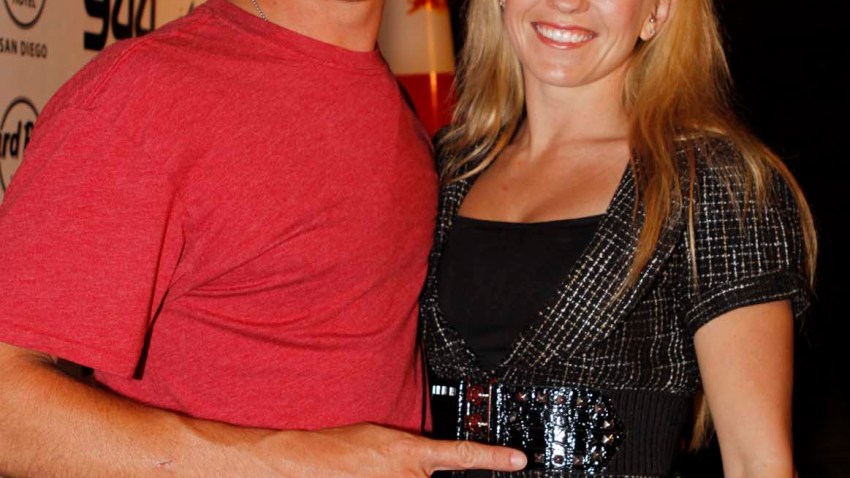 Bang bang onto the runway!
Ariana Grande is set to join return headliner Taylor Swift, as well as Ed Sheeran and Hozier, as performers at the 2014 Victoria's Secret Fashion Show being held next month in London. The 21-year-old pop star has been having such a year, most recently jumping genres at the 2014 CMA Awards in Nashville before jetting to Glasgow to sing at the MTV Europe Music Awards.
Alessandra Ambrosio and Adriana Lima have been tapped to model Fantasy Bras, while Candice Swanepoel will once again be strutting her incomparable stuff for the brand.
PHOTOS: Highlights from the 2013 Victoria's Secret Fashion Show
Despite being a regular, even Swanepoel didn't know who would be providing the musical entertainment when E! News caught up with her last week at a fitting.
"I don't have any predictions because it's always such a surprise for us," the South African-born model said. "I mean they always choose amazing artists and it's fun to walk to something different."
Swift, in all her Union Jack minidress glory, was last year's headliner, and VS regular Joan Smalls actually had hoped for a repeat performance!
"I would like to see Taylor Swift because she has that new album. That's like blowing anybody else out of the water," the model told E! News at the 2014 WSJ Innovator Awards earlier this month. "So I could see that happening. I mean, I just want to be as surprised as you are the day of the show."
So, while one of the 2013 show's themes was British Invasion, now it's the bombshells that are taking Britain! The 2014 Victoria's Secret Fashion Show takes place Dec. 2 at Earl's Court in London and will air Dec. 9 on CBS.
--Additional reporting by Jennifer Cooper
Copyright E! Online