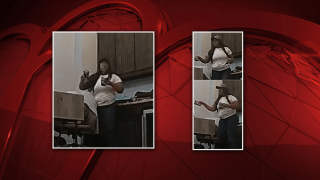 A Waxahachie woman is suspected of stealing credit cards in two separate incidents in June, Waxahachie police said in a press release Tuesday.
The first suspected theft occurred June 1 in a Best Buy. According to police, who said the incident was captured on video, the woman entered the store, talked to staff and then stole credit cards from a purse when staff walked away.
The second incident occurred June 16 in a shopping mall in the 1700 block of North Highway 77, police said. After talking to staff, the woman also stole credit cards from a purse when the staff left.
Police did not say whether the second suspected theft was observed on video.
The woman was seen driving a white Kia 4-door car with a paper license plate, police said, who described her as approximately 5 feet 2 inches tall.
Anyone with information can contact Waxahachie Police's detective James Taylor at 469-309-4400.