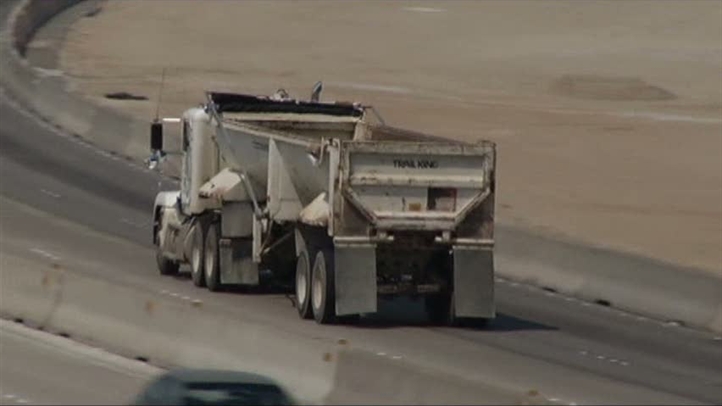 A Department of Public Safety trooper says although a quarter of big commercial trucks such as rock haulers that are stopped have serious violations, most wrecks with passengar cars are not the result of
Such trucks are subject to federal safety standards enforced through annual inspections and random stops.
"That's what we do," said Sgt. Brandon Calvin of DPS' Commercial Vehicle Enforcement Division. "I would say 95 percent of our job is stopping the big trucks."
Local
The latest news from around North Texas.
Calvin said one in four trucks that troopers stop have violations so bad they are pulled out of service until they can be repaired.
"That's the ones we stop," he said. "We aren't stopping the great trucks. We're looking for the bad ones."
But Calvin also said that passenger cars are at fault in the wrecks he has seen, not truckers.
"The four-wheelers, the cars driving erratically, cutting close to them, not realizing that even if it's a perfect truck, it takes longer for them to stop," he said. "You can't just whip in and out in front of these guys."
NBC DFW's Lindsay Wilcox contributed to this report.