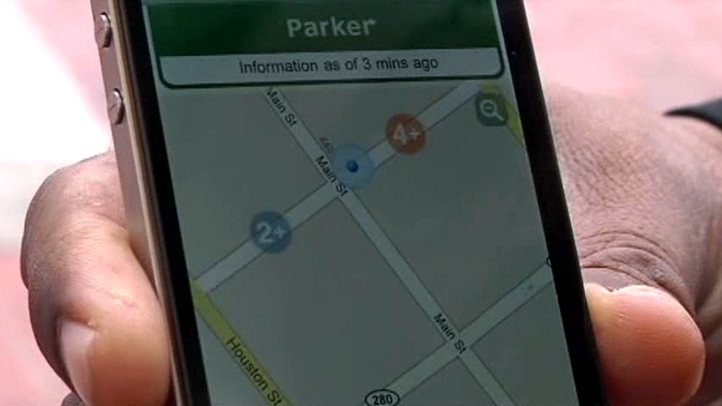 Finding a place to park at Sundance Square is now a little easier for iPhone users.
Streetline Inc. debuted Fort Worth on its Parker iPhone application on Wednesday.
With the free app, drivers can find out how many spots are open thanks to about a dozen sensors, which look like lane markers. The application covers two blocks along East Fourth Street, from Commerce to Houston streets.
Local
The latest news from around North Texas.
Peter Elliott, city parking manager, approached Streetline about coming to Cowtown as the city looks to take advantage of the latest wireless technology.
"We are extremely interested in that because of the demand for parking in the Sundance Square area, and we're looking at how can we reduce the hassle -- eliminate the issue of always circling around for parking," he said.
The sensors on East Fourth Street and the Parker app are just a pilot project for the city. It will look consider expanding the program if it's successful.
"I think it would very useful," said downtown resident Kenzi Keyes, who said Sundance Square can get very busy on the weekends.
Story Everage also said the application is a great idea.
"A lot of times when I was at work, we would avoid eating downtown because there was no parking," Everage said.