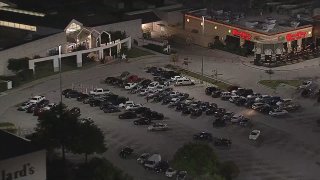 According to Arlington police, an individual set off fireworks in the Arlington Parks Mall Saturday afternoon.
Some shoppers heard what they thought was gunfire inside the mall Saturday.
Arlington police Chief Al Jones tweeted that the assumptions were false, and the loud noise was a result of the fireworks.
Jones confirmed that no one was harmed, and the mall was not under evacuation.
Arlington police are currently in search of the individual or individuals responsible for the fireworks, and ask anyone with information to contact the Arlington Police Department at 817-459-5700.