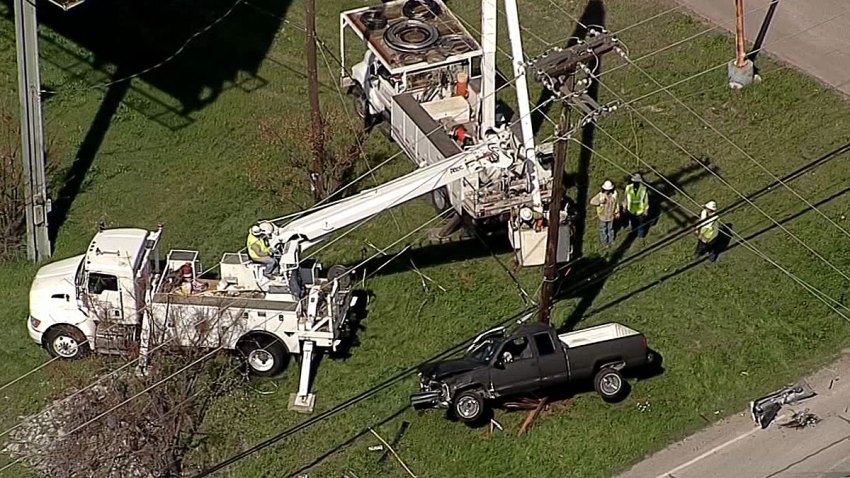 Both directions of State Highway 183 have reopened at Carl Road, but the westbound service road remains closed after a pickup truck hit a power pole Friday afternoon.[[297823401,L]]
The full highway closure began about 4:05 p.m. and lasted about 10 minutes. The Irving Fire Department previously reported the closured could have lasted up to two hours.
A police spokesperson said there were no major injuries in the crash, and the highway closure was necessary because repairs were needed for wires that go across both directions of SH 183.