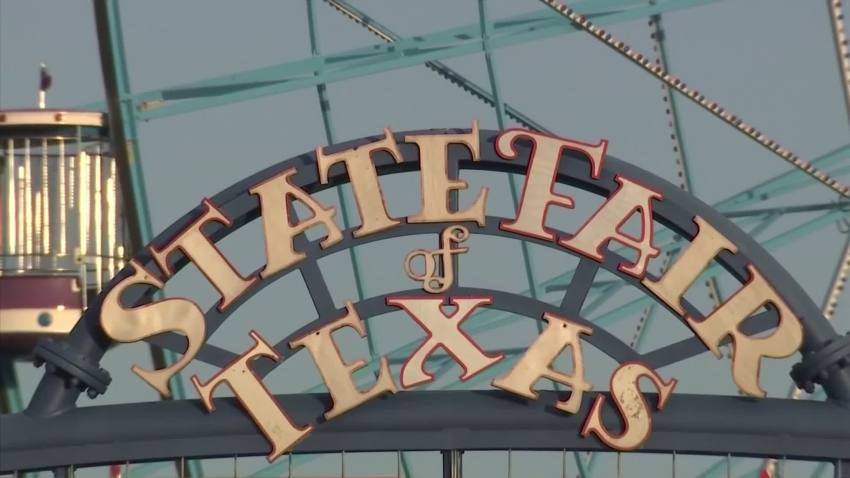 The State Fair of Texas is a few months away, but pre-fair festivities actually start in August. The State Fair will host a series of pre-fair horse show events before the fair starts in the fall. These events are free and open to the public:
Barrel Racing, August 4 at noon, August 5 and 6 at 9 a.m.
Riders go through a clover-shaped barrel course on horses.
Local
The latest news from around North Texas.
Team Roping, August 11 at 7:30 p.m., August 12 and 13 at 8 a.m.
Two ropers and their horses chase down and rope a steer in an arena.
Ranch Sorting, August 18, 19 and 20 at 9 a.m.
Riders divide and separate 11 cows from one pen to another.
NCHA Cutting, August 25 and 26 at 8 a.m., August 27 at 9 a.m.
Riders and their horses show off their cattle ranching skills by pulling a select cow from a group of cows twice during the competition.
Arabian Show, September 1, 2 and 3 at 8 a.m.
People show their pure-bred Arabian horses and compete against one another.
Rhonda-Voo Appaloosa Show, September 8, 9 and 10 at 8 a.m.
Appaloosa horses compete in jumping, cattle and ranch events.
1st Annual Arena Polo Match, September 15 at 5 p.m.
This is fast-paced version of polo.
Donkey and Mule Show: September 16 and 17 at 8 a.m.
Donkeys and mules compete in a series of events similar to events in the horse shows.
4x4 Chute Out, September 16 at 8 a.m.
4-H youth participants from several states compete in barrel racing, pole being, break-away roping and team roping.
For the full details on pre-fair horse shows, you can visit the State Fair of Texas website.