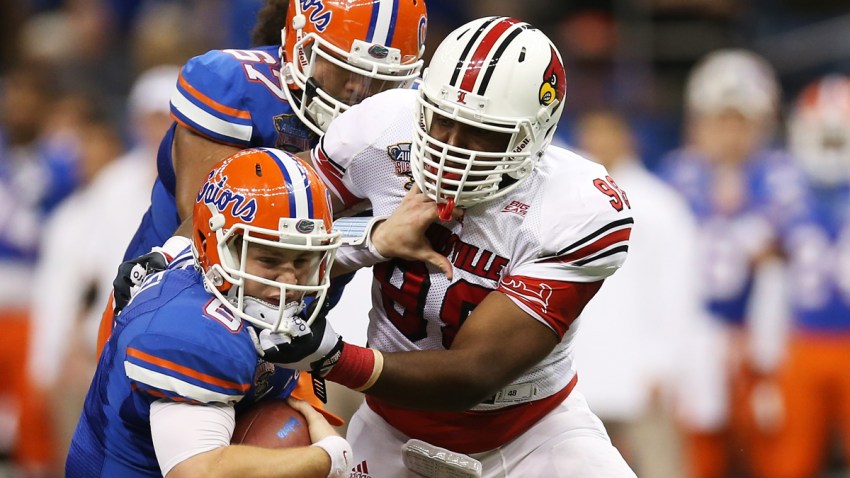 Sheldon Rankins, DL, Louisville
Ht. 6'1", Wt. 299, Arm: 33 ⅜", Hand: 9 ⅜", Bench: 28
40 yd: 5.03, 10 yd.: 1.74, 3 Cone: 7.44, Vertical: 34.5", Broad: 9'10"
Games Watched: Florida St., Texas A&M, Auburn
If you think other games better reflect this player's ability or you want to request a profile on a specific player, email me or hit me up on Twitter.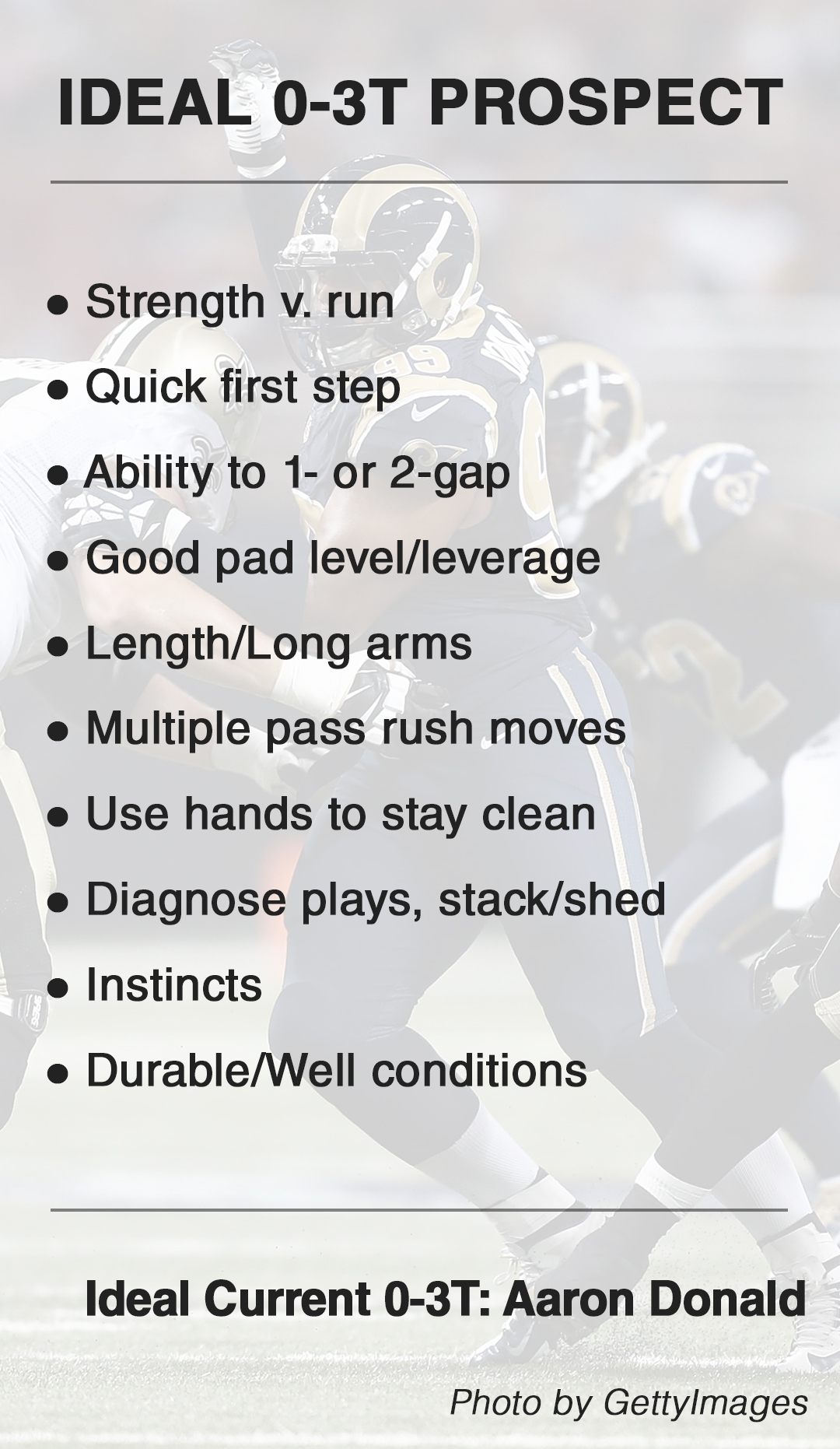 Sheldon Rankins attended Louisville as a three-star recruit from Georgia and appeared in 10 games as a freshman, starting two. He continued his role as a rotational defender, appearing in 10 games again as a sophomore in 2013. His production took a leap forward as an upperclassman, recording 8 sacks and 13.5 TFL as a junior and 6 sacks and 13 TFL as a senior.
Strengths
Local
The latest news from around North Texas.
• Burst - Top notch for his size
• Length - Short, long arms are good at 0-1T
• Hands - Quick, violent
• Feet - Moves like the LB he was in high school
• Base - Good natural leverage, lower body power
• Speed to Power - Strong bull rush
• Agility - Quick lateral movement
• Smart - Disciplined, good play recognition
Weaknesses
• Balance - Ends up on the ground too often
• Secondary Rush - Lack of pass-rush moves
• Reading - Slow off snap, inconsistent pad level
• Tackling - Doesn't always finish despite being in position
• Shed - Trouble disengaging from blockers
Verdict: First-Round Pick
Rankins' body and game resemble a poor man's Aaron Donald, who's become the new paradigm for lighter defensive tackles. Rankins played across the defensive line for Louisville, but his best work came between the guards. There are holes in his game, but he's the best interior disruptor coming to a league that increasingly values interior disruption.
The Cowboys need a 1-technique, but many are clamoring for a 2-gapping run stopper. Rankins' versatility makes him a 3-down player in pretty much any defense, but his ability to pressure and push in the A gaps is where his value lies. The Cowboys' coaches got a good look at what he can do at the Senior Bowl and might value him more highly than others in a deep defensive tackle class.