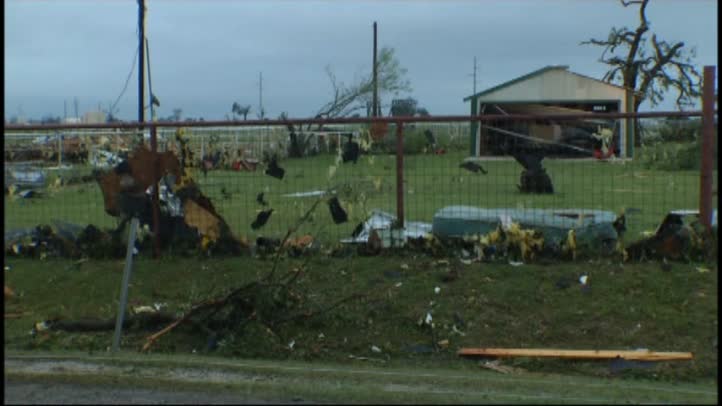 A North Texas county sheriff says seven people remain unaccounted for after a massive EF-4 tornado claimed six lives.
Hood County Sheriff Roger Deeds on Thursday said emergency responders are searching parts of Granbury left devastated.
Deeds said authorities are working to identify the six adults who died in Wednesday night's twister in Granbury, about 40 miles southwest of Fort Worth.
Local
The latest news from around North Texas.
Deeds earlier said 14 people were missing but half were later found with family or friends. Deeds said he hopes that will be the case for the other seven missing people.
He said 37 people were treated at a Granbury hospital and of those, 15 were transported to Fort Worth-area hospitals and 19 were treated and released. The sheriff said three people remain Thursday at Lake Granbury Medical Center.