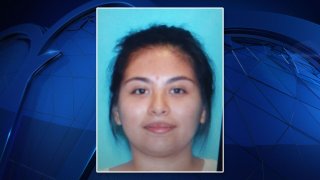 Police say they have located a 22-year-old woman safe after she was reportedly kidnapped Monday in Arlington by a man investigators believe she was dating.
The man accused in the kidnapping has been arrested.
Arlington police issued a CLEAR Alert Monday night for Isela Ivanhovva Martinez-Rico, 22, who they said they believe was assaulted and kidnapped by Joseph Lee, 30.
Officers responded to a "disturbance" in the 1800 block of Woodbridge Drive in West Arlington at 6:26 p.m. Monday, police said. Police said officers determined there was a disturbance between Martinez-Rico and Lee at the address.
Both were located in Johnson County, according to police.