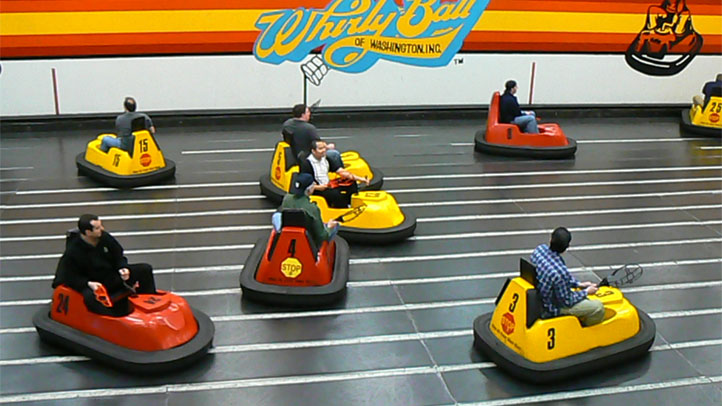 Balls will fly and good times will roll as the Whirlyball National Tournament continues this weekend in Plano.
No, we didn't make up a sport. It's tempting though, Texans love sports.
Local
The latest news from around North Texas.
Whirlyball is a competitive mix of lacrosse, basketball, and bumper cars. The tournament, which started June 21, features players from all over the country.
This year—which is the 28th year of the tournament—the defending champions are the dreaded Seattle Storm, who won the top division for an unprecedented 20th time.
It's hard to put that in context without actually knowing more about the sport, but overall it really sounds like North Texas needs to step it up some.
So if you'd like to learn about how the sport works, head out to WhirlyBall in Plano at 3115 W. Parker Road and cheer on the teams.
LaserWhirld, a 6,000 sq. ft. 2-story lasertag arena, will be open all weekend while the whirlyball tournament is in progress.
For more information, or to learn the rules of the game, check out their
website
.
Copyright FREEL - NBC Local Media