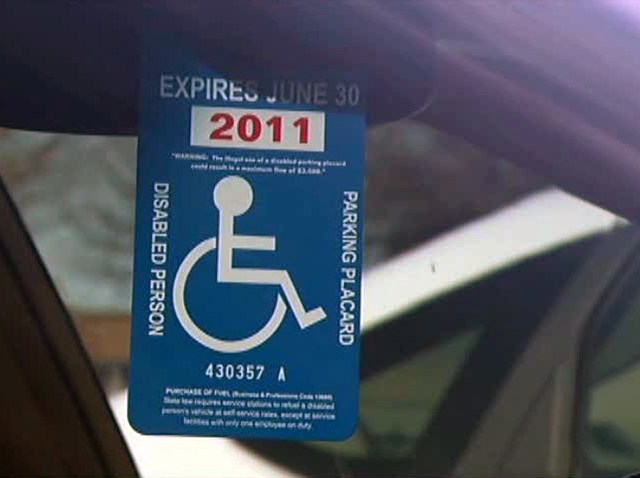 Citizen volunteers in Plano are helping police enforce handicapped-parking laws, writing thousands of citations and warnings.
Ninety-one volunteers patrol parking lots in search of people illegally parking in spaces reserved for the disabled. They wrote nearly 4,300 citations and warnings in 2010 alone.
Drivers not only park in the reserved spaces, some even make fake placards to avoid being ticketed, police say.
Local
The latest news from around North Texas.
"I see it daily -- people who are altering placards," said Sgt. Lindy Privett, who heads enforcement in Plano.
He pointed out one altered placard that expired in December of 2009 and was changed several times until it eventually read "2020."
Such fakes are easy to spot -- placards issued this year are only good until 2015.
"The people that actually alter placards or counterfeit placards or use stolen placards -- I just have no use for those kinds of folks," said Richard Wilson, who has volunteered for five years.
His wife is disabled, so the volunteer job is personal for Wilson.
Penalties for parking in a space reserved for handicapped parking range from a minimum fine of $500 up to a $1,500 fine and community service for repeat offenders.
"I think it's a moral indicator of the kind of character this person has that they would potentially put someone in danger that needs that spot," Privett said.
Mary Lloyd, who injured her back 30 years ago and uses a scooter during trips to stores, said people who park in handicapped parking spots are a disgrace.
"I think they should take a good look at themselves opposed to the handicapped who really need it," she said.
NBC DFW's Randy McIlwain contributed to this report.