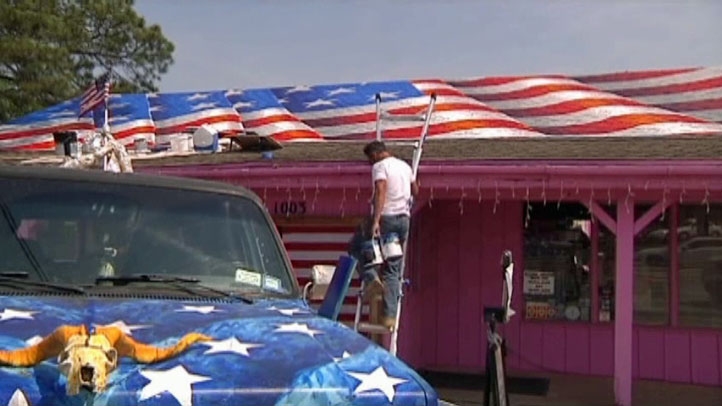 A New York artist is traveling the country, painting American flags on rooftops.
Scott LoBaido put the finishing touches on a piece in Denton on Tuesday.
"I've seen the Mona Lisa, face-to-face at the Louvre. I've touched the Statue of David in Italy. But my favorite work of art is the Star-Spangled Banner," he said. "It's a work of art with the greatest meaning behind it."
Local
The latest news from around North Texas.
LoBaido, who is traveling the country for the second time, said his artwork is a thank-you card for the freedom to pursue his passion.
"I am an artist," he said. "I get to test the boundaries of the First Amendment of the Constitution more than anyone else."
He left his mark on top of On the Cuff Custom Embroidery in Denton.
"Me being a woman business owner, I wouldn't be this if I didn't have the freedoms given to me, so if I can give back, I try to do so," said Barbara Young, owner of On the Cuff.
From rooftops to cars, each flag is a tribute to the troops, and the best payment is the emotions they stir, LoBaido said.
"Like the woman that just came over and was ecstatic that I was doing this for her two sons that are serving -- that, to me, is my million dollar paycheck," he said.