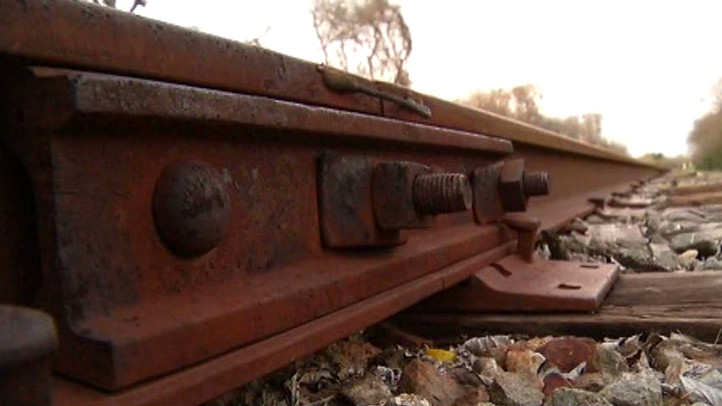 Hundreds of North Dallas residents say they are concerned about plans for a rail line through their neighborhoods.
Dallas Area Rapid Transit has announced plans that could make use of a rail system that has not been used in years in the Cotton Belt Line.
A crowd of more than 400 people met at Park Hill Junior High to discuss the possible DART line. Many said they're not anti-commuter train but want DART to mitigate the noise.
Local
The latest news from around North Texas.
One proposed plan, dubbed "The Natinsky Plan" after former Dallas Councilman Ron Natinsky, calls for the trains to run in 12- to 16-foot trenches. The trenches would ease the noise of the frequent trains running through the area.
DART spokesman Mark Ball said the Natinsky Plan is not binding but DART's board would consider it.
Ball said the cost of a trench plan would be more expensive. Ball also said that while other groups look for private money to speed up the building of the Cotton Belt, DART only has 5 percent of the Cotton Belt project ready.
Thomas Wood, a leader with the Cotton Belt Concerned Citizen's Coalition, said residents have an uphill battle to get DART to stick to the Natinsky Plan. He said he hopes DART board members listen to the residents asking to put the rails in a trench.
"I'm trying to take the middle of the road -- we are -- and we want to win in the court of public opinion," Wood said.
But some residents said it's not worth the fight.
John Wisniewski, whose house is just yards away from the rail, said he plans to move.
"Within the next year, I plan on putting it on the market and moving, along with other neighbors along this area," he said.
Larry Boggs, who lives down the street, also plans on selling his home, along with two other residents on the block.
"It's a tough decision," he said. "You put your heart and soul into something, money into it, and you don't like it when a corporation comes along and decides they're going to make it different for you. Yeah,it does anger me. Nobody asked me what I thought about this. Nobody told me this was coming."