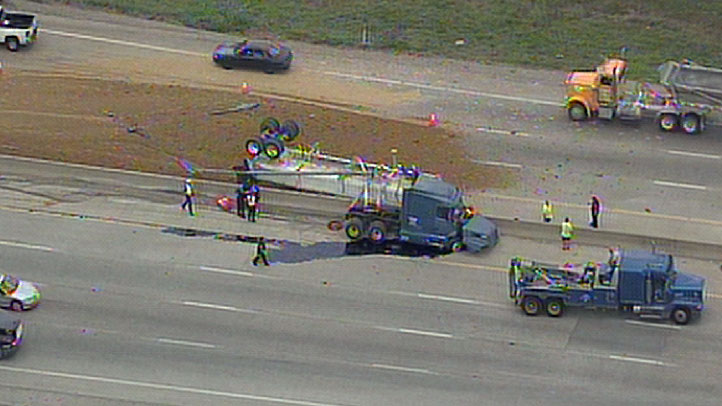 Hutchins Police have cleared the scene of a major crash on both sides of Interstate 45 south of Interstate 20 at Dowdy Ferry Rd.
According to dispatch, an 18-wheeler that was traveling southbound on I-45 jumped the center median and caused several lanes to be shut down on both sides of the freeway Tuesday afternoon.
Dispatchers were unable to tell NBC 5 if there were any fatalities at this time.
Local
The latest news from around North Texas.
All lanes on the highway are open for drivers, as of 3:50 p.m.