Senior Army commanders have ordered new training to address complaints uncovered by NBC 5 Investigates from hundreds of injured soldiers who complained of harassment and abuse inside the Army's Warrior Transition Units (WTUs) created to provide them with care during their recovery.
Rep. Mac Thornberry and Sen. John Cornyn are demanding the Army do more to address the behavior detailed in previous reports by NBC 5 Investigates.
NBC 5 Investigates partnered with The Dallas Morning News for a six-month investigation to uncover hundreds of records that revealed wounded soldiers complaining of mistreatment from WTU commanders.
Just nine days after the first report aired, top Army commanders issued written orders requiring all leaders of WTUs to attend a day of training at every one of the 25 worldwide Army WTUs that care for the injured.
Local
The latest news from around North Texas.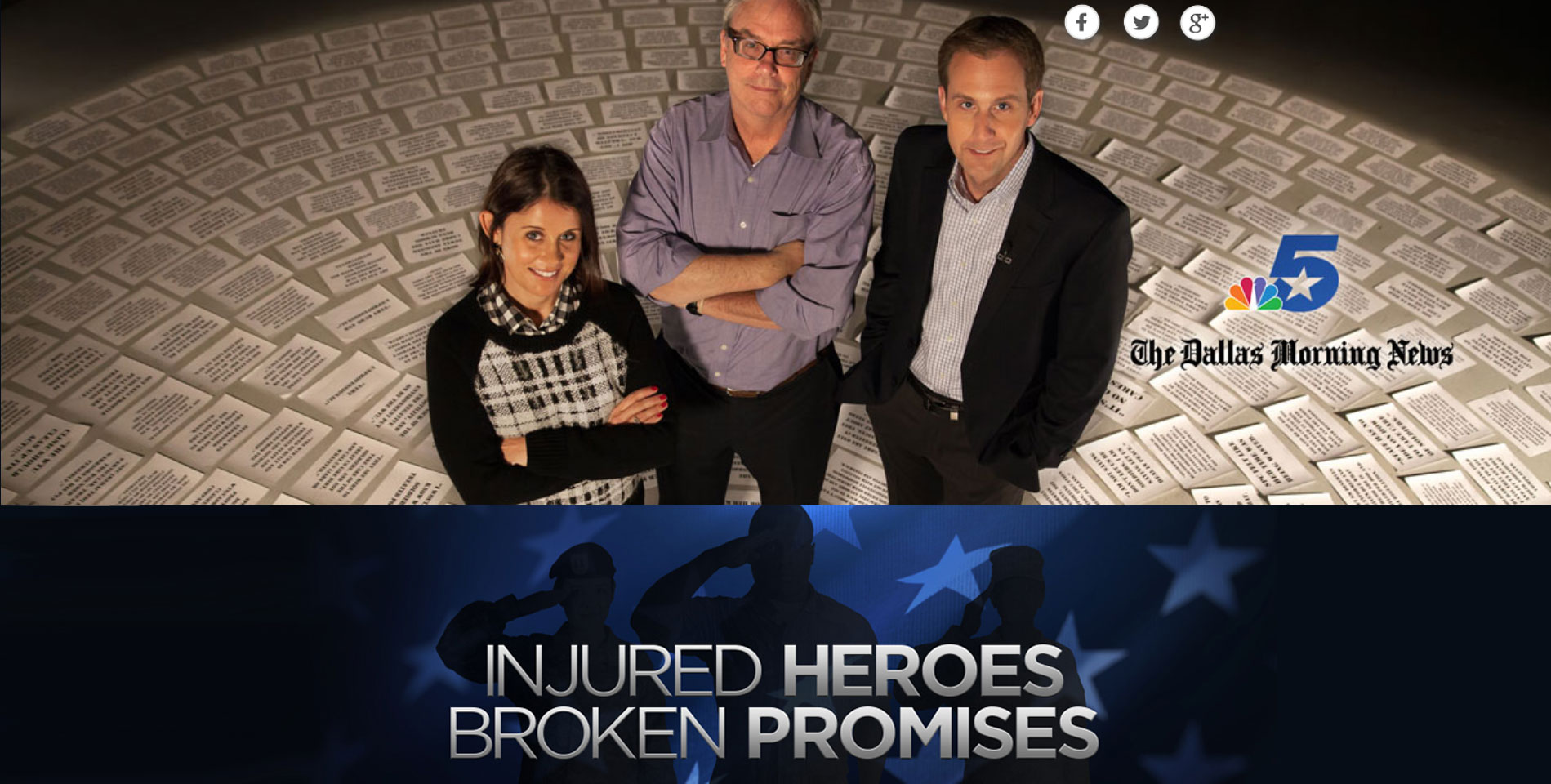 Learn more about the background of this story here.
The training was to be specifically focused on how to treat soldiers with dignity and respect.
"So harassment and abuse is unacceptable in our force." said Army Warrior Transition Commander, Col. Chris Toner, in an interview last month.
NBC 5 Investigates learned the orders came directly from Toner.
"The message is you can't mistreat these soldiers. The message is you will treat them with dignity and respect," said Toner.
The investigation showed soldiers with post-traumatic stress describe WTU army leaders cursing at them and telling to get over it.
Spc. Michael Howard said he was told to "man up" while in recovery at a WTU. Other soldiers complained of being ordered to drive to early-morning military formations while being prescribed sedating medications during their treatment.
"On one occasion, I fell asleep at a stoplight with my vehicle in drive," said Sgt. Zach Filip.
Now Thornberry and Cornyn are calling on the Army to do more to address the allegations uncovered.
"I think it's very concerning," said Thornberry, the new Chairman-Elect of the House Armed Services Committee.
He said as far back as 2008 the committee saw similar concerns from soldiers and demanded improvement from the Army.
"Unfortunately not all of those improvements have been made, it's taken too long, more needs to be done no question," said Thornberry.
Just this week, Cornyn sent a strongly worded letter to the Secretary of the Army telling him that the allegations detailed in NBC 5 Investigates reports are "highly disturbing."
"The purpose of these WTUs is to help soldiers heal …," Cornyn writes. "Yet the environment described in the recent news reports from The Dallas Morning News and NBC 5 falls far short of that standard."
Cornyn told the Army secretary, "I believe this situation requires your personal attention to address these apparent problems."
Changes can't come soon enough for Robin Howard, whose husband Michael Howard was at the WTU at Fort Hood until he retired earlier this year. Michael said commanders left him feeling verbally abused and threatened while receiving treatment for post-traumatic stress and a degenerative brain condition.
"These are real humans they've mistreated," said Robin Howard.
The Howard's hope Army leaders will take the new training that's been ordered to heart.
"I'm hoping that it's more than lip service. I'm hoping they are going to make these changes. The soldiers need this," said Robin Howard.
The new Army training orders specifically tells commanders care plans for the injured should be, "tailored to the soldier and family."
"Don't have 'cookie cutter' programs/procedures," like requiring soldiers on sleep medications to attend early-morning formations.
The order also reminds staff that "words are important" and "there is zero tolerance for hazing and abuse or discrimination in our Army."
"I think they have a long way to go. It's a start," said Robin Howard.
Thornberry said the Armed Services Committee will do more to make sure the Army does better and committee staff will conduct more visits to Warrior Transition Units to monitor what's happening.
"It is certainly on my radar screen and it's higher on my radar screen because of the work y'all have done in drawing attention to these issues in our neck of the woods," said Thornberry.
Since the first report aired on Nov. 23, more soldiers have come forward describing mistreatment, not just in Texas but at other WTU's across the country. Many of them challenge the Army's claim that mistreatment is not widespread.
The Army says it constantly monitors complaints and the new training should address problems more "holistically" rather than on an individual basis.
A spokeswoman for the Army's Southern Region MEDCOM said the training sessions have been already completed at many WTUs and an after action report assessing how the trainings went is due out later this month.