Sudden success after years of struggle for the Dallas Inland Port has produced new transportation and utility challenges for Dallas County officials to tackle.
The Inland Port area includes portions of five cities in southern Dallas County, three interstate highways and major railroad connections where goods from around the world are received and distributed.
A Tuesday briefing to Dallas County Commissioners showed surging employment and tax roll improvement for the port area. Since 2003, new warehouses have added 2,410 Inland Port area jobs.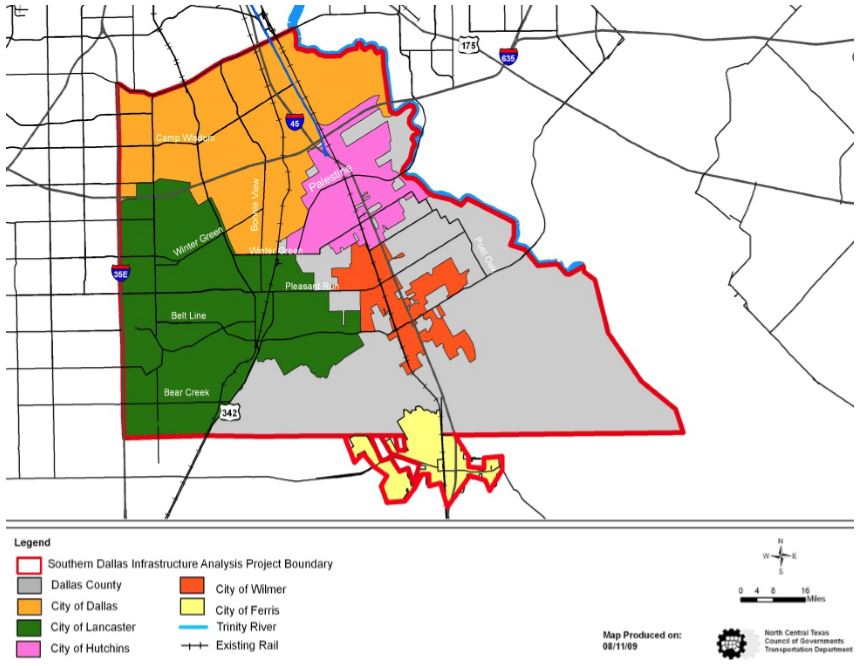 Instead of just building for confirmed tenants, developers are building huge structures with confidence the tenants will come.
Local
The latest news from around North Texas.
"Now you're seeing spec development where people are spending millions of dollars, expecting that these buildings are going to be occupied in the very new future," said Dallas County Development Director Rick Loessberg.
The city of Hutchins has added 2,300 residents since 2009 and nearly doubled its tax base after seeing zero population growth from 1980 to 2000.
A new 300-unit apartment complex has just opened in Hutchins, that city's first large multi-family housing development.
"This is a monumental step forward in the evolution of this area," Loessberg said.
The Inland Port cities of Wilmer and Lancaster have also seen big population and tax base increases.
But, there are utility and transportation deficiencies that block development on the vast parcels of vacant land that still remain in the area.
"People who want to want to locate manufacturing really are not going to wait until we build the infrastructure," Dallas County Commissioner John Wiley Price said.
The city of Dallas is the only Dallas Area Rapid Transit member in the Inland Port area, and DART service in Dallas does not extend south of Interstate 20 to the major Inland Port employers.
A big new Amazon fulfillment center on Interstate 20 at J.J. Lemon Road is a mile from the nearest DART bus stop. DART plans route changes in March to move the stop closer.
DART is also working with Inland Port cities and employers on car pool options. A $400,000 grant from Regional Transportation Council in October will fund studies of additional transit options.
"We've got to be more swift in moving to where the jobs are," Dallas County Judge Clay Jenkins said.
Many Inland Port jobs were among the thousands available at employment fairs sponsored by Jenkins last month.
"This is about not only getting people who don't have jobs, jobs. It's about moving people up from these poverty wages to a living wage," Jenkins said.
Dallas County Commissioners agreed Tuesday to spend $500,000 on road improvements for Sunrise Road between Beltline Road and Pleasant Run Road in Wilmer to support a planned development.
The planned Loop 9 will also cross vacant land in the southern portion of the Inland Port area to open other areas for new construction in the future.
"This has the ability to transform the southern part, just as 50, 60 years ago the Richardson area became the Telecom Corridor," Loessberg said.
But transit and utility improvements are still a work in progress.