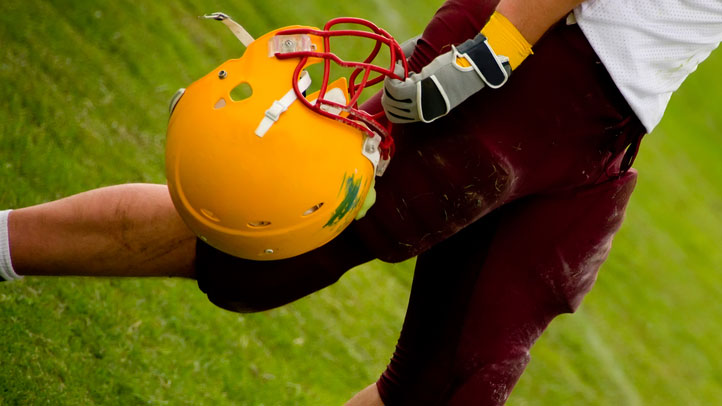 In 44 years of coaching Texas high school football, G.A. Moore has shed gallons of sweat leading countless preseason practices.
Yet on Monday morning, when the breeze died and the air grew still around the Class 2A Aubrey Chaparrals, Moore never felt hotter.
"Almost unbearable," said Moore said, the winningest high school coach in Texas history with 422 victories. "You almost had to shut it down."
Local
The latest news from around North Texas.
Monday was the first day of practice for the 2011 season for hundreds of Texas high school football teams and marching bands even as temperatures pushed well hotter than 100 degrees in some areas of the state, including North Texas The National Weather Service issued an excessive heat warning for much of North and Central Texas with highs expected to climb near 110 by Thursday.
Even by Texas standards, this heat wave is a doozy.
In Aubrey, Moore sent the Chaparrals out for a 7 a.m. workout to beat the heat. After a break, they squeezed in another practice before noon before calling it a day.
"This seems to be as hot as I can ever remember," Moore said. "We can't work out in the afternoon at all."
But over in nearby Celina, coach Butch Ford had his team on the field at 8 a.m. and again at 2 p.m. The team took several breaks and water was always available to any player who wanted or needed it, Ford said.
"In Texas, there's no beating the heat, you just have to adjust to it," Ford said. "On Friday night in August and September, it's going to be a scorcher."
Marc Powell, an athletic trainer at Trinity University in San Antonio. Powell lectured coaches on how to watch for signs of heat stress last week at the Texas High School Coaches Association annual convention in Fort Worth. Coaches were encouraged to keep water and wet towels on hands at all times, to give frequent breaks and closely monitor players for any signs of a problem.
"The awareness level is pretty high," Powell said. "The days of no water at practice and those kinds of things have gone by the wayside"
Getting athletes adjusted to the heat in summer workouts before the start of preseason training camps is important, Powell said. Athletes who spent their summer working out outside will be better suited for the extreme heat.
"The kid who spent the whole summer inside watching television" could have a problem, Powell said.
That's become a bigger issue for coaches over the years, Moore said.
"Thirty or 40 years ago, we didn't worry about the heat, because the kids were out hauling hay or working in the fields all summer. I think it's changed a little bit," Moore said.
The University Interscholastic League, the governing body for Texas high school sports, limits preseason practice to five hours per day total during two-a-days with no session longer than three hours. Players must get at least one hour's rest between workouts. The National Athletic Trainer's Association recommends three hours between workouts.
It's not just athletes feeling the heat.
Marching bands that perform the halftime shows cranked up their practices on Monday as well. The problem for them can be finding a place to do it. Schools typically don't want the band tearing up the grassy football field, often sending the band to that other area of large, flat and open piece of school property: the parking lot.
"It's nasty out there," said Alan Guckian, band director at Eastside Memorial in Austin. "I've seen kids' shoes melt in the blacktop."
Guckian at least has an alternative. Because his band is small, he can practice in the school gym. But bands that approach hundreds of students can't move in such a small space and have no choice but to march on the searing hardtop.
A lot of schools will hold practice early in the morning or late in the evening, Guckian said.
Practices are more strenuous than most people realize, with students running in formation and carrying instruments, Guckian said. Like football coaches, band directors have to make sure water is on hand and keep a lookout for signs of illness.
"Lots and lots of water, lots of breaks," Guckian said. "If you don't, kids will pass out left and right."
Copyright AP - Associated Press