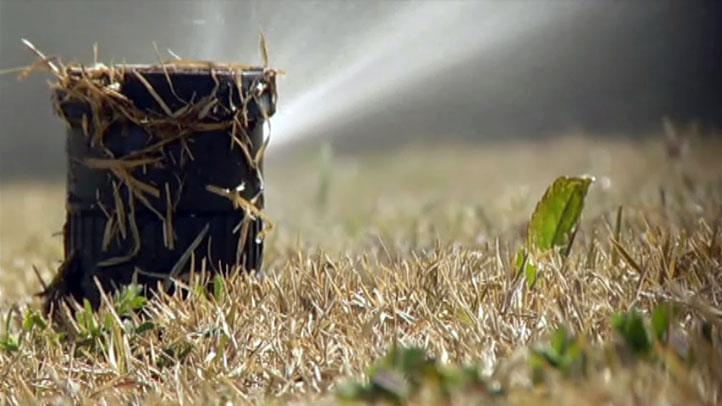 While drought conditions in parts of North Texas are improving, most cities in the North Texas Municipal Water District remain under Stage 3 watering restrictions.
In the meantime, for Frisco, conservation remains a priority.
This week, its Public Works Department revealed it will soon be sending about 10,000 letters to water customers it deems "high-use residential accounts."
Local
The latest news from around North Texas.
Public Works said it factors in rain totals, moisture levels and other weather factors in deciding who is wasting water.
Using a weather station the department determined lawns in Frisco only needed 11.5 inches of additional water in 2011 after natural rainfall.
Factoring in metered water bills and the square footage of lawns, the department calculated about a fourth of its customers exceeded the needed water.
"We've gone in and calculated those residential customers that used more than twelve inches," said Gary Hartwell, director of Frisco Public Works.
Hartwell said it was "discouraging" to see excess exterior water waste, but he said it is partly due to a lack of education in how irrigation and sprinkler systems function.
For example, city employees said they saw sprinkler systems set to run for 20 minutes, when ground is saturated after 10 minutes of watering.
Soon thousands of Frisco water customers will be receiving a letter from the city – informing them of their 2011 usage and providing conservation advice.
"We've had a few customers that when we show up, they've had big leaks and didn't know they had them, so their water bill has been pretty high," said Micah West, Public Works irrigation specialist.
West conducts many of the city's free irrigation consultations, helping homeowners and commercial properties find issues that lead to waste.
"There are, unfortunately, some of those blatant above-the-law types, but it seems more accidental than anything," West said.
Hartwell said Frisco is focused on education rather than enforcement and the city hopes tracking wasted water will lead to smart usage and ultimately save water.