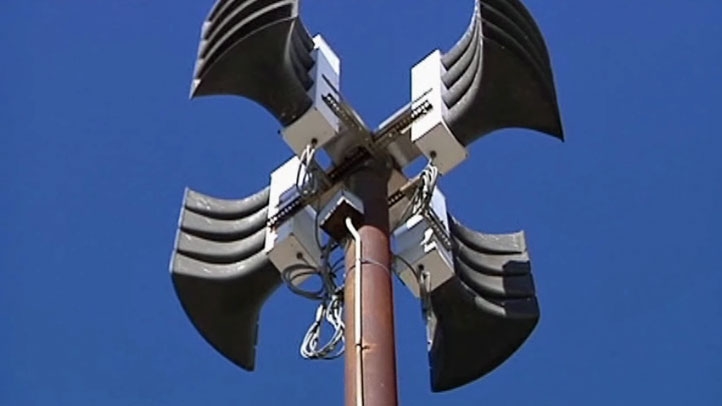 The Garland City Council voted Tuesday to purchase outdoor emergency sirens for places where lots of people gather, such as parks and stadiums.
The city's sirens have not worked since Garland stopped paying in 2008 to upgrade them.
"As a native North Texan, knowing what our North Texas weather is like in the spring, it was unfathomable that we would have made that decision in 2008 not to fund the sirens," said Councilwoman Laura Perkins-Cox, who voted in favor of the sirens.
Local
The latest news from around North Texas.
After much debate, the City Council approved $500,000 to replace 12 to 15 sirens -- or half of what's needed to fully cover the city.
But Councilman Larry Jeffus said he does not think it is money well spent.
"One of the issues that all cities face is a limited budget. and I believe that if we had defibrillators in parks and recreational areas and throughout our city, that we would be serving our citizens far better," he said.
Some residents said the council's decision to fund 12 to 15 sirens is not good enough for North Texas' severe weather.
"I do think we need to have a little broader coverage for the rest of the city," said Randall Dunning, a storm spotter. "Storm sirens are often set off quite some time before the actual storm hits."
For 14 years, Dunning has been spotting storms so his fellow Garland residents could get warnings from tornado sirens.
"The only reason we spot is because we help the National Weather Service and our local emergency management develop warnings so that people can take cover and also protect their lives and their property," he said.
Garland Emergency Management said the most effective warning system is combining different strategies, such as the city's CODE RED reverse 911 system, social media, weather radios and sirens.