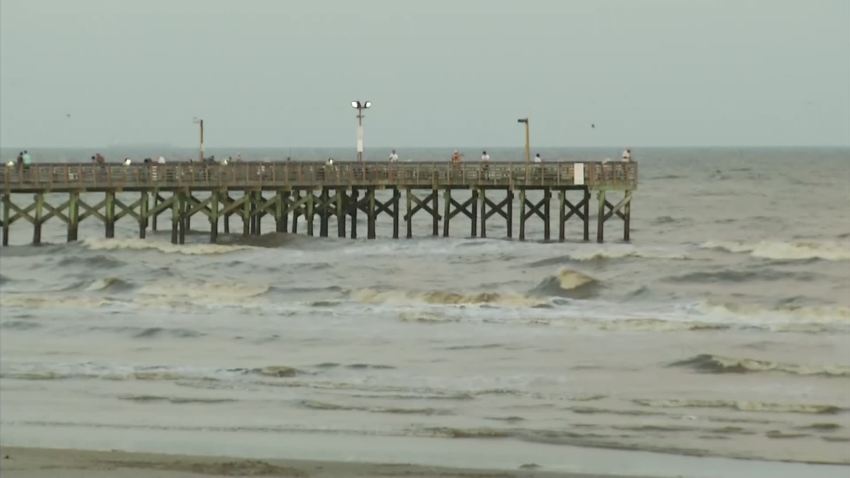 Galveston officials are persistent in arguing that the number of people living on the island is higher than what you'll see on the city's population signs.
The Galveston County Daily News reports it might seem like a small distinction, but to the city a change in population status would make a $750,000-a-year difference.
It's a problem city officials are attempting to mitigate by lobbying for a change in federal rules.
Local
The latest news from around North Texas.
The U.S. Census Bureau counted fewer than 50,000 people living in Galveston in 2010, just two years after Hurricane Ike struck the coast. When that occurred, the city could no longer claim "small urban" status, making it ineligible to receive hundreds of thousands in federal transportation funding.
"We lost our ability to draw federal funds for transit because we became a rural transportation district," City Manager Brian Maxwell said. "The funding has petered out. It's gone."
The city has been able to cope with the loss of funding by obtaining grants from other groups, but Maxwell said the issue is now starting to catch up to the island.
"We haven't reduced any services," he said. "Going forward, it's going to be a real struggle for us if we don't get some relief."
Before Ike, the city had an estimated population of 58,000 and received about $750,000 a year from the Federal Transit Administration. But the storm caused the population to drop, officials said. At the time of the U.S. Census in 2010, Galveston's population was about 48,000.
Assistant City Manager Rick Beverlin said the city's population rebounded pretty shortly after the Census and estimated it at about 52,000 people. Still, the federal government has to use the official decennial census numbers when allocating funding -- despite the hurricane's effect on the population.
"The population threshold for the program is stipulated in statute," Federal Transit Administration officials stated in an email.
This means that the city will have to continue to go without the federal funding until after the next census is taken in 2020.
In the meantime, Galveston has been able to make up much of the $750,000 by alternate means. The city now receives about $200,000 a year from the Texas Department of Transportation because of its "rural" standing, and that money has to go toward maintenance.
The city also receives about $500,000 a year from the Houston Galveston Area Council, but that funding is expected to run out after this year, Beverlin said.
If the money from the local council is no longer available, the city will have to allocate more transportation funds from the city budget. Beverlin said the city has already started to look at places to streamline services and cut costs.
"We've been looking at all of the services, and probably in the future, have some additional discussions on efficiencies," Beverlin said.
Maxwell also acknowledged the city will have to be more frugal with its transportation spending.
"It's our full intention to continue operating the services, but it will require some sacrifices going forward," he said.
Sally Bakko, the city's legislative coordinator, said Galveston officials see one way out: a legislative change. The city has been trying to advocate for a change in the federal rule stating that populations have to be above 50,000 to receive certain federal grants.
Bakko said the government should look at annual population estimates, instead of the official Census decennial numbers, when a city has had a natural disaster.
"In effect, communities are being penalized, because as you're struggling to recover from a natural disaster, you're trying to get your community built back up at a time when you need these transit funds the most," she said.
GOP Congressman Randy Weber of Friendswood said he would like to see a change in the law as well.
"Long-term recovery is shorted by technicalities in federal definitions," Weber said. "It is my priority to address these situations so that cities like Galveston do not fall through the cracks."
For Galveston, the issue comes down to bad timing, Bakko said.
"If Ike had occurred two years earlier, our population would have recovered and we wouldn't be having this conversation," she said. "We're just trying to say when a community has been impacted by a natural disaster, it's a quirk and it's a timing thing."
Copyright AP - Associated Press