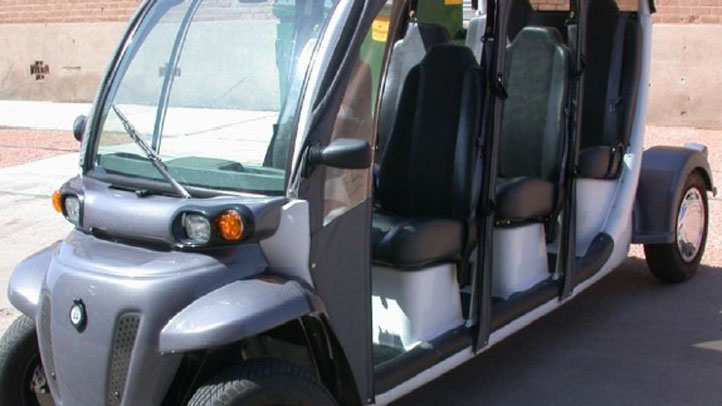 A new company wants to help people get around downtown Dallas, for free*.
eFrogs, which stands for Eco-Friendly Rides On Green Shuttles, were ferry you around downtown, uptown and Victory Park in their electric-powered, zero emission vehicles.
The vehicles look like a pretty sweet golf cart that seats six, including the driver.
The goal is to provide an alternative for people who need to get from A to B in that part of town but don't want to use their own car to do it.
Shuttles run Wednesday through Saturday from 5:30 p.m. to 2 a.m. They also operate on select Sundays when there are events at the American Airlines Center.
*The service is free, but they do accept tips.
Find out more here: www.e-frogsdallas.com/