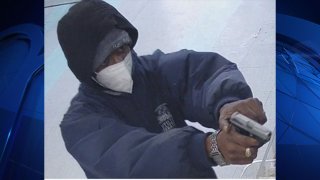 The Fort Worth Police Department is asking for the public's help identifying a man involved in a violent crime spree.
Investigators said the man shot at an employee at a business on Mansfield Highway, stole a vehicle with a father and his 10-year-old daughter inside it... stole a vehicle and kidnapped a mother and her 2-year-old child.
Police said the mother and the 2-year-old child were able to escape.
If you have any information about the man, or the crime, you are asked to call Fort Worth police at 817-392-4375