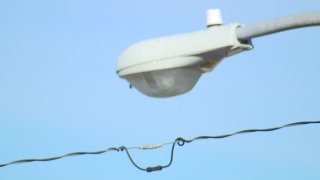 A city of Fort Worth employee died Saturday after being electrocuted by a streetlight.
28-year-old Jorge Gomez Guzman was repairing a streetlight on Vickery Boulevard when the electrocution happened.
Coworkers who were on-site with Guzman performed CPR until emergency personnel arrived. However, he later died from his injuries.
Guzman was a crew leader for the street light repair division and had worked for the city's Transportation and Public Works Department for five years.
The incident is currently under investigation.