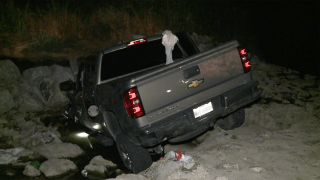 A suspected drunken driver crashed a truck into a ditch Saturday night, injuring the four people in the vehicle, Fort Worth police say.
Officers arrived at about 10:38 p.m. to the area of Oscar Avenue and Northeast 32nd Street, where the truck had crashed.
All four people in the truck were hospitalized. One was in critical condition with a head injury, police said.
Police said the incident was being investigated as an intoxication assault because of the injuries to one of the passengers.