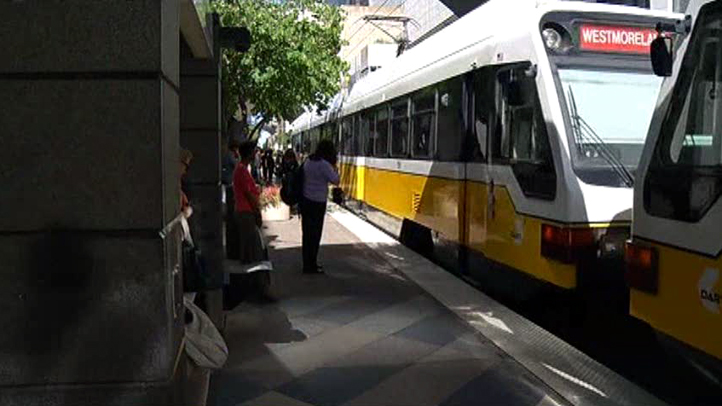 Leave it to a public-policy research firm to tell us what we pretty much know.
Local
The latest news from around North Texas.
According to a study compiled by the Brookings Institution, mass transportation — specifically mass transportation for people who don't have personal vehicles — sucks in the Dallas-Arlington-Fort Worth area. They probably didn't use that verb, but that's the gist.
Matter of fact, the North Texas metro area ranks as the second worst in the United States in terms of bringing mass transit to the masses, better than only Atlanta-Sandy Springs-Marietta and slightly worse than Houston-Sugar Land-Baytown.
No real surprise, though. Arlington doesn't even operate a bus much less a system, and the Dallas DART light rail lines barely hit the highlights. Can't speak for or against Fort Worth's system but either it contributes to the poor showing or is negated by the Dallas-Arlington shortcomings.
All this means that the combined DART-The T-BLANK systems provide rides to 71.2 percent of the region's 33,326 households identified by Brookings as being sans cars and, therefore, sans transportation to jobs.
Maybe in the estimation of the transit chiefs those vehicle-less people can just call taxis … and they can eat cake while waiting for the cab.
---
Bruce Felps owns and operates East Dallas Times, an online community news outlet serving the White Rock Lake area. He doesn't remember the last time he rode a city bus.
The views and opinions expressed here are those of the author and do not necessarily reflect the views of NBC, NBC 5, NBCDFW.com or its employees.
Copyright FREEL - NBC Local Media