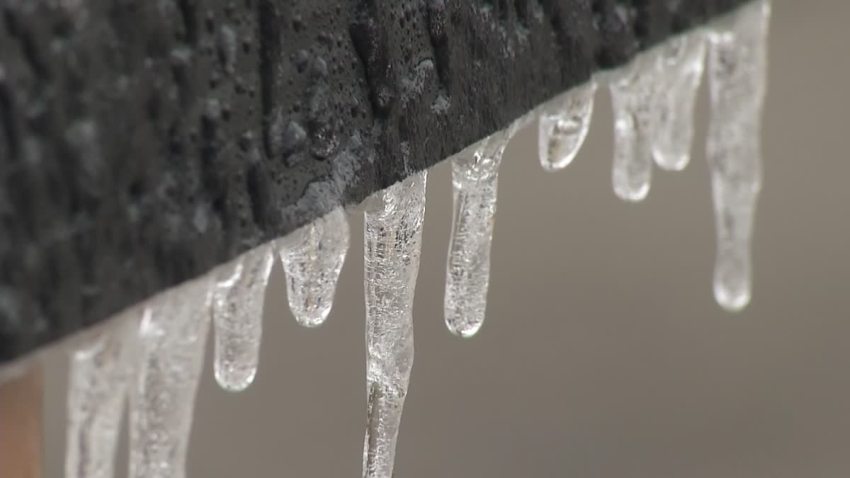 With a winter storm warning in effect for North Texas, road crews spent Saturday waiting and ready to respond, if needed.
Spokeswoman Michelle Raglon said Saturday that crews will start the pre-treatment of roads beginning Sunday afternoon, depending on how much rain the area gets before the temperatures drop below freezing.
TXDOT crews will use a sand and salt mix called "chat" and salt based de-icers on problem areas, particularly bridges and ramps. North Texas Tollway Authority crews and workers from local cities will also be ready to address the roads.
The Dallas and Fort Worth TXDOT offices have approximately 350 vehicles and nearly 600 employees that can be put to work during the extreme winter weather to keep people moving.
Raglon said that the agency recommends that if people don't have to travel to simply stay home. If you do head out on the roadways TXDOT asks that you take extra time and drive carefully, especially around highway workers.
At the Lowe's on Inwood Road in Dallas on Saturday night, homeowners continued to stream in looking for cold weather supplies. Store manager Shane Faulkner said that they've been selling a lot of home heaters, some ice melt and a lot of frost coverings. In fact the store ran out of frost coverings on Saturday, which is what Mischa Vyazmensky and his wife were looking for.
"We just want to get some stuff to wrap our trees and plants in case it gets cold," Vyazmensky said.
Although he doesn't think too much damage will be done with this first real blast of winter.
"I think the ground is still warm enough that it's' not going to be really damaging to plants and trees this time I think," he said.
Still, even with a stack of firewood ready at home, the Russian-born Dallas resident would prefer the winter weather go away.
"I kind of like my 100 degrees," he said. "I like to visit cold weather, I don't like the cold weather visit me."