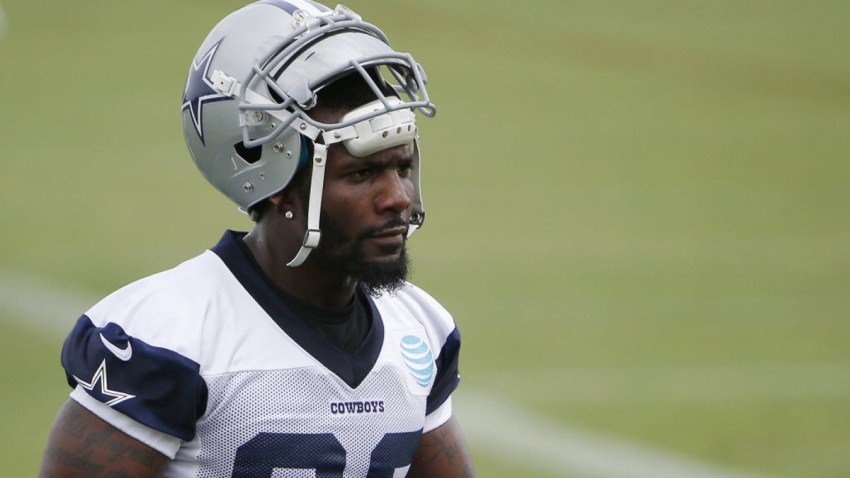 Dallas Cowboys wide receiver Dez Bryant sustained a concussion in practice Monday, according to team public relations director Rich Dalrymple.
Dalrymple also said Cowboys defensive lineman Tyrone Crawford sustained a concussion Sunday.
Neither Bryant nor Crawford are expected to play in Thursday's preseason game against the Seattle Seahawks.
According to National Football League rules, every player diagnosed with a concussion must complete a three-step concussion protocol before being cleared to return. Steps include rest, light exercise and evaluation by multiple doctors.
The league recently implemented rules allowing the enforcement of the concussion policy. Any team in violation now faces fines and the loss of draft picks.