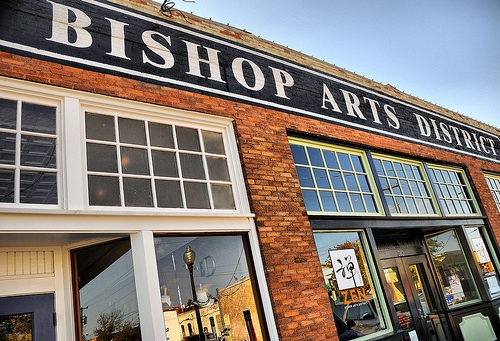 After a two-year rezoning battle, the Dallas City Council has given the green light to a redevelopment plan in Oak Cliff opposed by some residents.
The rezoning plan is intended to build on the success of the Bishop Arts District, where restaurants and shops attract many visitors.
"I agree that we do need development in the area, but I think it's just too aggressive," architect Alicia Quintans said.
Local
The latest news from around North Texas.
The plan allows for larger commercial and residential structures between historic buildings along Davis Street and the Bishop Arts District.
But some residents worry it will damage the historic feel of the area, with provisions that allow greater density and buildings as much as five stories high that would be too close to existing homes.
"None of us that live in this proximity to Oak Cliff want outsiders determining our destiny," Councilman Dave Neumann said.
Critics of the rezoning also fear the plan will result in too much traffic, with parking clogging existing residential side streets.
Council members made a few changes to the plan that left supporters happy, but opponents said they still have concerns.
"Yes, these people are happy because they're business owners, and they have vested interests in changes that are coming," Quintans said.
The Dallas City Council has adopted a policy to encourage greater density in urban development, and the Bishop-Davis rezoning plan was a test of public acceptance for it.