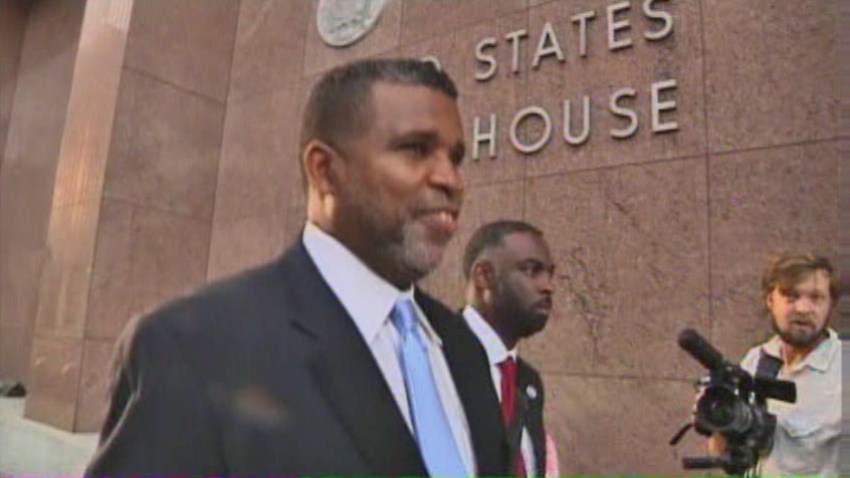 Closing arguments began Monday afternoon in the bribery and extortion trial of former Dallas Councilman Don Hill and four other defendants.
Former Mayor Pro Tem Don Hill and four other defendants are accused of taking bribes in exchange for political favors.
Prosecutor Sara Saldana recapped the government's case for jurors after testimony from nearly 50 witnesses and nearly three months in court.
Local
The latest news from around North Texas.
Saldana said Hill and former Plan Commissioner D'Angelo Lee operated under a "public trust." But Hill was frequently "short on cash," she said.
According to testimony, Hill was supporting two households -- one with his wife at the time and another with his then mistress and now wife and co-defendant Sheila Farrington Hill.
The government claims Lee and Farrington secured a large consulting contract with a developer which also benefited Hill.
"They needed that contract and Mr. Hill was very much aware of it," Saldana told the jury. "He's calling the shots, directing traffic."
The developer, Brian Potashnik, was also a defendant, but pleaded guilty and testified against the others.
According to testimony, Don Hill received an automobile from Farrington Hill with money from that consulting contract. Defense lawyers deny Hill and the others took bribes from anyone.
Defense arguments will come Tuesday.
Hill's attorney, Ray Jackson, said at a lunch break that the government has failed to prove the case beyond a reasonable doubt.
"There's more holes in this case than a pound of Swiss cheese," he said.
The lawyer for Lee claims his client was a victim of entrapment by the government.
Lee was Hill's appointee to the Dallas Plan Commission. He was recorded in numerous conversations with government witnesses.
The judge said each side will get a total of six and a half hours for their closing arguments. Jury deliberations are scheduled to begin Wednesday.
The trial began on June 22.