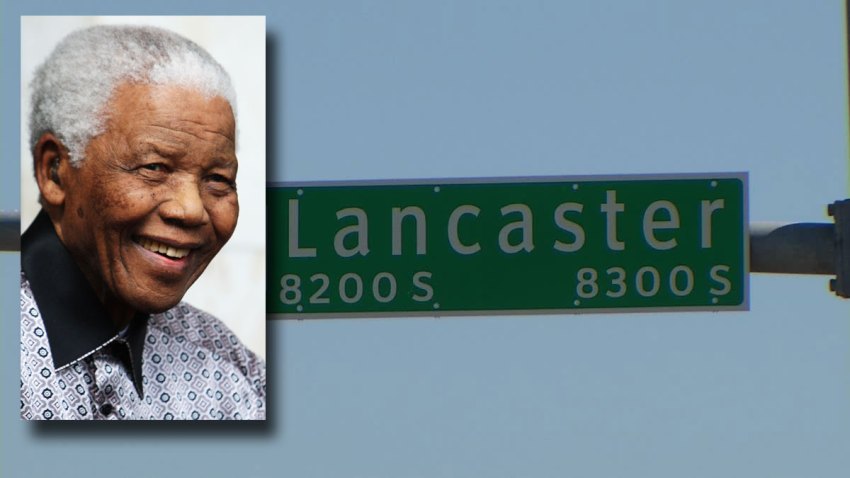 Dallas City Councilman Dwaine Caraway called on his colleagues Wednesday to approve a name change for Lancaster Road to Nelson Mandela.

Caraway said Dallas should honor the former South African president and Apartheid opponent who passed away last year.

"He's a person of national prominence. Someone the world looks up to. Someone kids need to know and learn about," Caraway said.

Caraway is pushing the segment of Lancaster Road between Illinois Avenue and Interstate 20/LBJ Freeway for the name change because it runs through a predominantly black community where renovation efforts are underway and because it passes I-20.

Caraway said interstate drivers crossing the nation would see the tribute Dallas is paying to Mandela.

A formal application must be made, then a city review. After that, the City Council must approve the change.