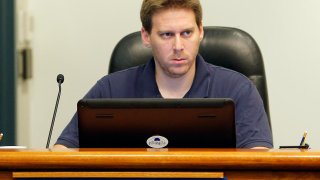 Actor Charlie Sheen is suing Itamar Gelbman, a former Flower Mound Town Council member who is running for mayor and once served as Sheen's security guard.
The Two and a Half Men star is attempting to collect nearly $129,000 in legal fees accrued when a judge ruled in his favor after Gelbman sued Sheen for breach of contract. The lawsuit was first reported by The Cross Timbers Gazette, a publication covering Denton County.
CLICK HERE to read more from our media partners at The Dallas Morning News.
Copyright The Dallas Morning News