Dallas police need the public's help after a deadly hit-and-run near downtown Dallas Saturday.
It happened around 2 a.m. on Cedar Springs Road and Pearl Street in Uptown.
Police said a dark sedan traveling southbound on Cedar Springs hit a young woman who was running across the street, but not in a crosswalk. She didn't survive.
The Dallas County Medical Examiner's Office identified the woman as 23-year-old Rachel Spelman.
Dallas police said the driver stopped, got out, looked at Spelman on the ground and drove away.
Dallas Police say driver who hit Rachel Spelman stopped, got out & looked at her lying on ground before taking off. Horrific, heartbreaking. pic.twitter.com/PIoE8k7XT8

— Homa Bash (@HomaBashNBC5) March 20, 2017
Police are working to identify the make and model of the vehicle but said it may have damage to the front windshield and back window.
The driver was described as a black man with short curly hair, about 5 feet 10 inches to 6 feet 2 inches tall. He was last seen wearing a gray shirt and black paints.
Anyone with information is asked to call Detective Jearlyn Jackson in the Vehicle Crimes Unit at (214) 671-0009.
Spelman's parents Tom and Cheryl and sister Katie released the following statement to NBC5:
"We ask the Dallas community to unite around the memory of our beloved Rachel and help us not only identify those responsible for her death, but also take action to ensure no more lives are lost on Cedar Springs Road."
"We are grateful for the efforts of the Dallas Police Department, the Mayor's Office, and all those working to find justice for Rachel. Our greatest honor was being her family and we know her legacy will continue on in the lives of those she loved so selflessly."
Dallas City Councilman Philip Kingston said Cedar Springs road is "terribly designed" and he would like to see the street redone -- even though it was recently completed.
"We've created the worst possible situation, and we spent millions of dollars to do it," Kingston said.
Kingston said the street design was approved nearly a decade ago and is the last of the car-centric designs in the city.
"I'm really not opposed to digging it up and starting over," Kingston said. Woman Killed in Dallas Hit and Run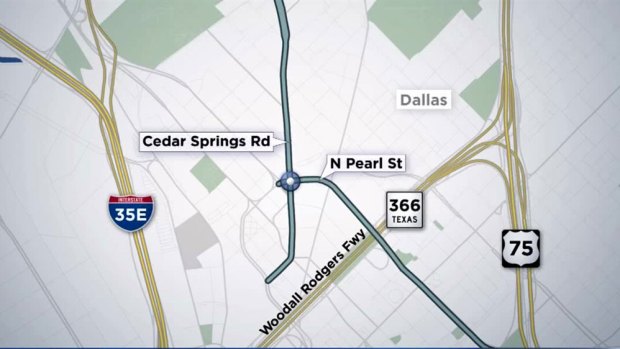 There are crosswalks at either end of the busy street, but there is a long stretch of road that is full of foot and car traffic. People are regularly seen crossing the road there.
Spelman was just blocks away from her Uptown home when she was hit and killed.
Published at 9:37 AM CDT on Mar 19, 2017 | Updated at 4:38 AM CDT on Mar 20, 2017