Lightning is being blamed for an early-morning fire that destroyed a home in Richardson.
Three adults that live in the home reported hearing a loud noise and then their home losing power. A short time later, their home started filling with smoke.
"I was laying there asleep and I heard the lightning strike in the bathroom next to my bedroom," said homeowner Loren Hansen. "The lights all went out and I figured it just hit a transformer or something. About a minute later smoke just started filling the house."
Hansen, his sister and brother-in-law tried to exit the home through the front door, but said the smoke was so think that it was impossible. They turned around and managed to escape through the garage with the family dog, a 10-year-old Sheltie.
"Praise the Lord we all got out safe," Hansen said.
Homeowner Describes Escape From Intense House Fire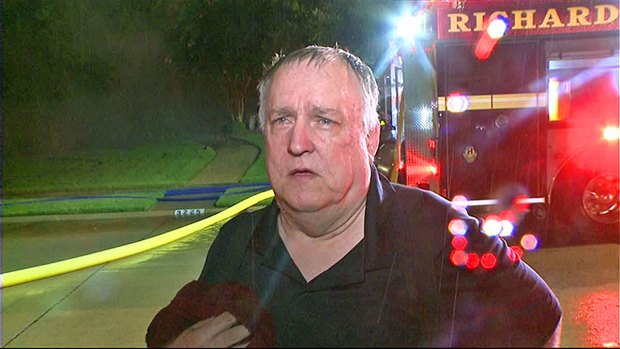 When firefighters arrived at about 2:30 a.m. the fire was so intense they took a defensive approach and battled the fire from above as heavy rain poured down.
One of the residents was treated at the scene for minor smoke inhalation and is expected to be OK.
This home isn't the only one possibly struck by lightning overnight Wednesday as a strong line of storms pushed through North Texas. Elsewhere in the Metroplex, Plano has reported three house fires and one was reported in Lewisville and another in Frisco.
Published at 6:33 AM CDT on Jul 31, 2014 | Updated at 6:41 AM CDT on Jul 31, 2014