Dallas Police Chief David Kunkle has started to pack up his office.
He retires next month after nearly six years in the top job.
"The chance of being chief is close to zero -- it just doesn't happen to very many people -- so I've felt very privileged to have the job," he said.
Kunkle was hired as a Dallas police officer 38 years ago. He became chief in June 2004.
Kunkle Looks Forward to Life After Retirement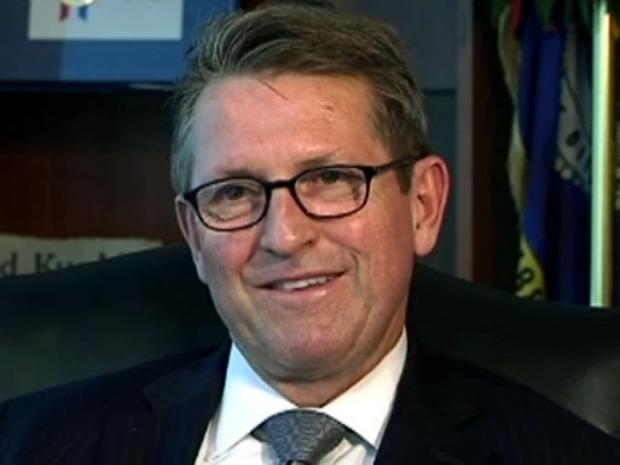 "If someone told me when I started that these six years looked the way they looked, I would be surprised," he said. "I expected things to be a lot worse than they have been."
Kunkle has been praised for drastically lowering crime in the city and adding 700 officers to the streets of Dallas.
But his tenure hasn't been free of controversy. Dashboard camera footage seen worldwide showed one of his officers chastising an NFL running back for running a red light on his way to see a dying relative. Kunkle issued an apology on behalf of the department, but it did little to quiet public outrage.
"I think this is one of the tougher cities in America to be the police chief in," Kunkle said. "It's a big city, and it's a city with a historically high crime rate and, like a lot of southern cities, it's a city that has a tough time dealing with the issue of race."
Kunkle said nothing has been tougher on him personally than the death of Senior Cpl. Norman Smith. Smith was gunned down serving a warrant in east Oak Cliff. His widow, Regina Smith, is a longtime friend of the chief and was his assistant for years.
"That's probably the one night, that more than any other, I will never forget," he said.
Kunkle said he has only one regret as he leaves office.
"To almost all the officers, I'm a stranger. I don't know their names," he said.
But everyone knows his name.
"By nature, I am a very private, shy person," Kunkle said. "I've been put into a high public arena, and I'll be glad to go back to being that private, shy person."
The chief said he looks forward to turning off his Blackberry and turning over the stress of leading a force of nearly 4,000.
"It's a new chapter. I'm looking forward to it, although I don't really know what that means," Kunkle said.
He said he has received several offers to do consulting work. He is waiting to make any formal commitments until after he officially retires on April 30.