A Dallas nonprofit is once again accepting holiday donations of food and toys after an early-morning fire Tuesday destroyed their offices as well as the food and gifts earmarked for families in need.
The fire heavily damaged a building housing the offices of Quest 4 Greater Success and the Asante Apartments offices at 202 South Jim Miller Road shortly before 1 a.m.

Large flames were seen shooting from the roof of the building as firefighters arrived. A second alarm was raised soon after, signaling for additional firefighters to help keep the flames from spreading to surrounding buildings.

No one was injured in the fire. No residents were displaced. Dallas Fire-Rescue officials said the fire was accidental, caused by a space heater left running under a desk.
Fire Damages Dallas Charity, Destroying Donations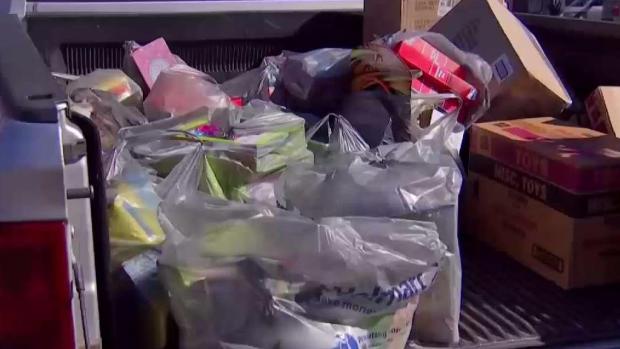 Meanwhile, the charity is continuing to accept donations for families in need this holiday season. Since the food and gifts they'd planned to give to North Texas families were destroyed in the fire, the charity is accepting gifts at the J.C. Turner Recreation Center at 6520 Elam Road.

Donations to https://t.co/D26diPi3Rs charity burned out in AM fire now accepted at J.C.Turner Rec Center, 6520 Elam Road. @NBCDFW#NBCDFWNowpic.twitter.com/IfPFr8RmjN

— Ken Kalthoff (@KenKalthoffNBC5) December 12, 2017
Mgr at apt complex where charity toys burned says she's fought crime. @DallasFireRes_q investigates possible arson @NBCDFW#NBCDFWNowpic.twitter.com/aeWVjzencK

— Ken Kalthoff (@KenKalthoffNBC5) December 12, 2017
Food pantry mission goes on today a S. Jim Miller Rd building damaged by fire last night! @NBCDFW#NBCDFWNowpic.twitter.com/fMEGbZ3c1N

— Ken Kalthoff (@KenKalthoffNBC5) December 12, 2017
Nonprofit Destroyed

Quest 4 Greater Success is a job readiness center, food pantry and computer lab serving the South Dallas community.
Overnight Fire Destroys Dallas Charity Offices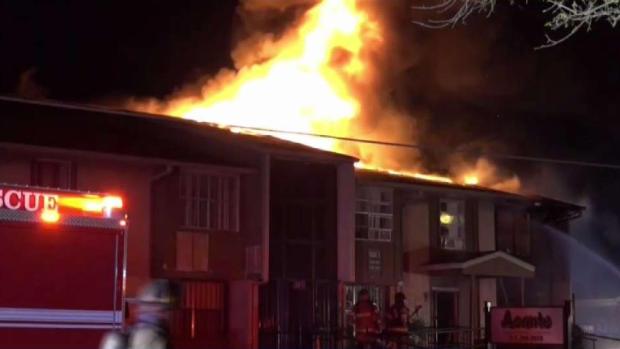 The nonprofit was set to distribute toys at a community event Tuesday, but organizers said they still planned to give out food to dozens of families, including about 100 children.

According to Jason Evans, DFR spokesman, it wasn't immediately clear what caused the fire.

An overnight fire destroys a Dallas nonprofit "Quest 4 Greater Success"​ hours before it was set to give food and toys to 54 families who are in need. Hear from the director as they scramble to find a Christmas miracle.

MORE: https://t.co/iUw1pvrP5lpic.twitter.com/McbdepHs6W

— Larry Collins (@LarryNBC5) December 12, 2017
NBC 5's Larry Collins contributed to this story.