Blue Bell Creameries plans to begin a trial run of ice cream production "in the next several weeks" at its Alabama plant.
While the Alabama Department of Public Health said Wednesday the trial production at the Sylacauga, Ala., plant can begin July 20, a statement from Blue Bell indicated no date for the trial production has been set.
The ice cream produced in the trial run will not be sold to consumers.
Yes it's true…our Alabama facility will begin test production in the next several weeks! Thanks again for your support. Stay tuned...

— Blue Bell Ice Cream (@ILoveBlueBell) July 8, 2015
The popular Texas-based company issued a nationwide recall of all its products April 20 due to concerns of listeria contamination at its plants in Brenham, Texas, Sylacauga and Broken Arrow, Okla.
The company's ice cream has been linked to 10 listeria illnesses in four states, including three deaths in Kansas.
No further information has been released from Blue Bell on when full production might resume.
Blue Bell Updates Plans to Test Ice Cream Production
The company, whose production plants remain closed, said 750 full-time employees and 700 part-time workers are losing their jobs as a result of the recall and production stoppage. That represents about 37 percent of its 3,900 employees.
Listeria is a type of bacteria that can cause serious illness, particularly in older adults, pregnant women and those with weakened immune systems. The contaminated products have been found at the company's Texas and Oklahoma plants.
Tests found listeria on a plant catwalk at the Alabama factory, but not in the ice cream samples produced there, Alabama State Health Officer Don Williamson said.
Blue Bell entered into a voluntary agreement with regulators on steps and changes to bring its ice cream back on the market.
Williamson said both state health officials and Blue Bell will test the ice cream produced during the trial production runs.
Blue Bell to Begin Trial Production This Month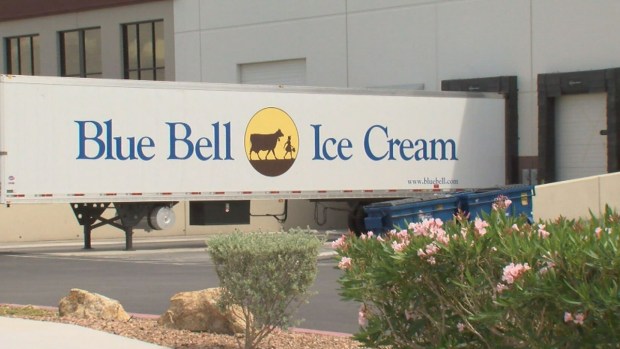 A spokesperson for the Texas Department of State Health Services said Blue Bell has not notified it of any intention to resume production at the Brenham plant in the near future.
"Per our regulatory agreement with Blue Bell, the company has to let us know two weeks before it plans to do trial runs of ice cream for testing in Texas, and we have not received that notification yet for Texas," said Texas DSHS spokeswoman Carrie Williams, in a written statement.
Yet longtime Blue Bell fans remain hopeful.
"Yes, that sounds like a light at the end of the tunnel," said shopper Glenda Blackmon-Johnson. "Hopefully, we'll get some on the shelves here."
"Being in Texas, I feel like when I come to the grocery store, it's like Blue Bell is my ice cream," said shopper Anna Jones. "It's hard to buy another brand."
Blue Bell released the following statement Wednesday evening to NBC 5:
NBC 5's Johnny Archer contributed to this report.