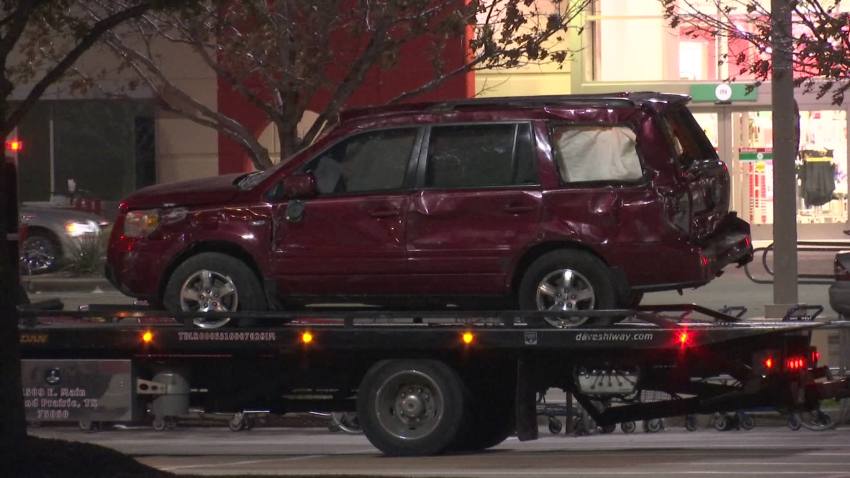 Six children, including some who weren't wearing seat belts, and two adults were injured in a rollover hit-and-run crash on State Highway 360 Saturday night.
All eight people injured were in a Honda Pilot that was rear-ended by another car, according to to Lyle Ginsler, a spokesperson with the Grand Prairie Police Department. The Pilot then struck another car and rolled over.
The car that rear-ended the Pilot fled the crash, Ginsler said.
Local
The latest news from around North Texas.
Two children were thrown from the minivan, according to Ginsler. One child was in critical condition but is now stable at Methodist Mansfield Medical Center.
Four of the children injured are in serious condition, and the two adults injured are also in serious condition, Ginsler said. One child has minor injuries.
Those injured in the crash were taken to four nearby hospitals. The victims were transported by Grand Prairie Fire Department ambulances, Arlington Emergency Medical Services and PHI Air Medical helicopter.
Ginsler also said most of the children weren't wearing seat belts.
The details surrounding the crash are still under investigation, Ginsler said. No one in the car hit by the Pilot was injured.
A description of the fleeing car was not immediately available, but police said it likely has front-end damage and red paint from the Pilot.
State Highway 360 was closed for several hours during the investigation.