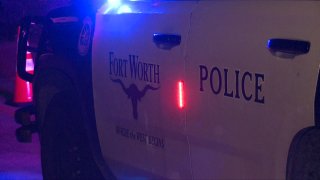 Three people were wounded Sunday morning in a shooting in Fort Worth, police say.
Officers were called at about 4:40 a.m. to the 300 block of Clifford Center Drive, where they found the three gunshot victims.
Two of the victims had injuries not thought to be life-threatening. The third victim had been shot in the chest and was transported to a local hospital, police said.
Police did not have information about the third victim's condition.
No arrests have been made in the shooting.