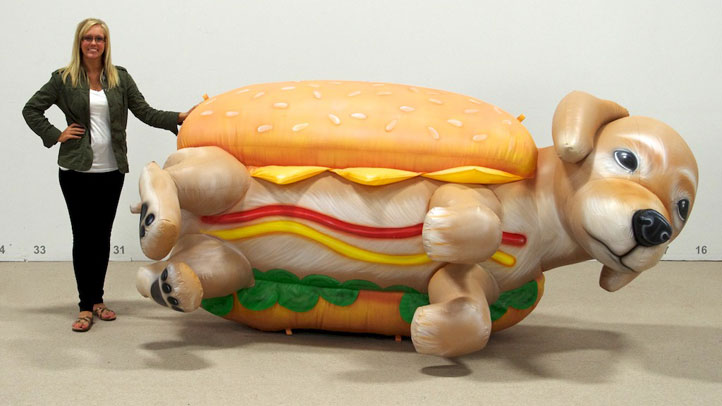 A 10-foot inflatable dog between buns will be downtown Tuesday to help bring visibility to Mercy for Animal's national campaign.
This provocative display will be joined by activists wielding signs with images of an adorable puppy and lovable piglet sitting side-by-side and reading, "Why Love One but Eat the Other?"
Other activists will hold signs with images of pigs and chickens abused and confined on factory farms that read, "Boycott Animal Abuse - Choose Vegetarian."
Local
The latest news from around North Texas.
The protest against the American Meat Institute Expo begins at 11 a.m. in Dealey Plaza and will last until noon.
"If you wouldn't eat your dog, why eat other animals? Cows, pigs, and chickens are just as intelligent, sensitive, and worthy of our respect as the animals we consider companions," said MFA's National Campaign Coordinator Phil Letten. "If meat producers subjected dogs and cats to the array of standard abuses they inflict on farmed animals, they could be jailed on grounds of animal cruelty. The most powerful action we can take to prevent egregious animal abuse is to adopt a compassionate vegetarian diet."
Mercy For Animals is a national non-profit organization dedicated to preventing cruelty to farmed animals and promoting compassionate food choices and policies. For more information, see www.MercyForAnimals.org.
Copyright FREEL - NBC Local Media