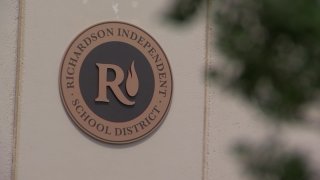 Students at an elementary school in the Richardson ISD will shift to virtual learning for the final two days of the semester due to an increase in COVID-19 cases.
Leaders at Big Springs Elementary reported 24 positive cases among students and staff since Monday. In addition, 17% of the entire campus was absent Tuesday, including 30% of the staff.
Due to the increase in numbers, health officials at Dallas County Health and Human Services recommended that in-person instruction be suspended for the remainder of the week.
Students were given a holiday on Wednesday, allowing staff a day to prepare for virtual learning, which will begin on Thursday and continue through Friday.
Coronavirus Pandemic
Full coverage of the COVID-19 outbreak and how it impacts you
Students will return to class after the winter break on January 4.