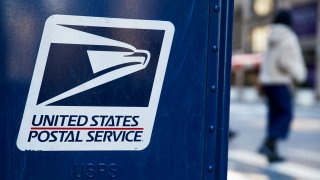 Nancy Campos' back ached as she loaded more than 100 Amazon packages onto her truck. The 59-year-old grandmother, a mail carrier for the U.S. Postal Service, had worked 13 days in a row without a lunch break, and now she was delivering on the Martin Luther King Jr. holiday to keep up with a never-ending flow of boxes.
At the end of her shift that January day, Campos filled out her time sheet. Then she took a picture of it — for proof.
"I knew what was going to happen," said Campos, who delivers mail in Midland, Texas, "because it happens every pay period."
Two weeks later, when she checked her paystub in the payroll system, she said she was missing six hours of overtime pay. That added up to about $201 in lost wages — a week's worth of groceries.
Postal workers across the country share her frustration.
Copyright AP - Associated Press